For the past four years, every September journalists, media workers, academics and CSOs gather in Fažana, a small town in the Adriatic Coast, for the Fažana Media Fest, a multimedia journalism festival which has been proclaimed as a friendly home to journalists. MDI has been part of this festival for the past three years as co-organisers. This year's theme was 'Women and the Media' a topic very close to our work as is evident from our projects and the stories we cover. Those in attendance had the chance to discuss, learn, and network from and with one another.
This year we hosted four panels where we presented the achievements of our Western Balkans project Reporting Diversity Network 2.0 which has been established with the objective to effectively influence media representation of ethnicity, religion and gender in the Western Balkans. The project is funded by the European Union, the Balkan Trust for Democracy, a project of the German Marshall Fund of the United States, and the Norwegian Ministry of Foreign Affairs in Belgrade.
MDI's first panel started on Wednesday 7 September. 'Are we all products on digital platforms?' brought together Bojana Kostić (Pen to Paper), Anida Sokol (Mediacentar Sarajevo), Laura Becana Ball (Global Forum for Media Development), and Eric Heinze (Queen Mary University), and was moderated by Jovanka Matić (Institute for Social Sciences).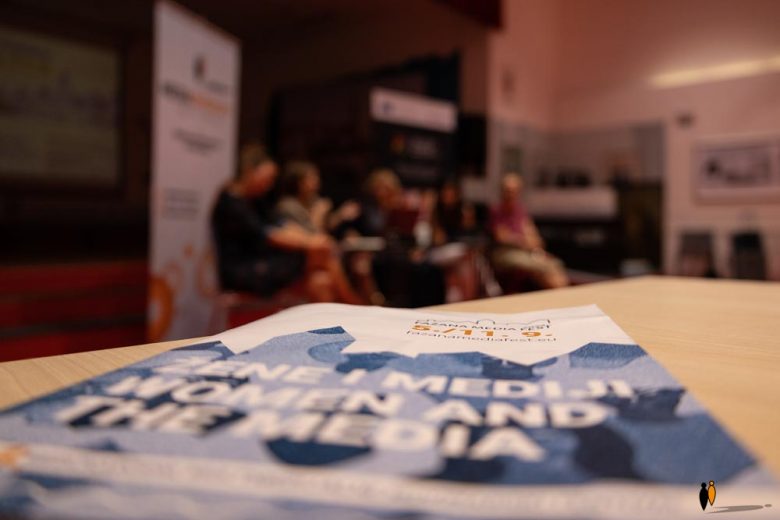 Two panels followed on Thursday 8 September.
During the first one Marina Kostova (SDK.MK), Ivana Jelača (Media Diversity Institute Western Balkans), Edlira Gjoni (Impact Centre) and Aleksandra Nikšić (BBC Serbia) discussed the 'Position of Women in the Media'. The panel was moderated by Snježana Milivojević, Dean of Bayan College in Oman.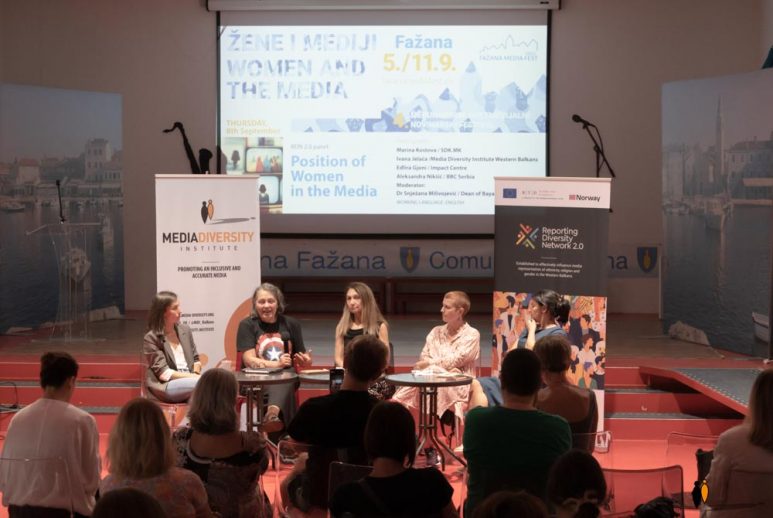 You can watch this panel by following this link.
For the second panel of the day Maja Čečen (Director of Fund B92), Đurđa Radulović (Network of Journalists of Montenegro), Ognen Janeski (Council of Europe and European Union Western Balkans No Hate Speech Ambassador) and Valbona Sulce (Albanian Women in Audiovisual) talked about 'The Media, Journalists and Violence towards Women'. The panel was moderated by journalists Maša Mileusnić.
During the final day for our panels Jennifer Adams (Pen to Paper), Aleksandra Nikšić (BBC Serbia), Bogdan Banjac (Commission for Protection of Equality in Serbia), and moderator Violeta Simeonova Staničić (Head of the European Parliament Office in Croatia) took part in an engaging discussion about the 'Representation of Women in the Media and the Improvement of Policies'.
In tune with our commitment to the improvement of the media's portrayal of women and better treatment by their employers in the media sector, MDI and RDN 2.0 could not have been prouder to co-organise the Fazana Media Fest 2022. We look forward to the future of the festival.