This article was first published on Get The Trolls Out!
By Sarra Riahi
NATION is a Belgian extreme-right movement and party which raises concerns for its overtly xenophobic, anti-religious and Islamophobic content. While such content has been on their platform for some time, we flagged some particularly worrying articles in October. In an article published on the 21st of October under the headline "The 'great replacement', myth or reality?", NATION propagates the idea of an ongoing and tangible replacement of Europeans by extra-Europeans. It overtly hints at an alleged incompatibility of cultures whilst reifying European identity as a fixed and pure essence. Islam is presented as antithetic in relation to women's rights. Europe has been, claims this ultra-right party, "invaded." Not only that such discourse is highly problematic, dangerous and xenophobic, but it is damaging to the targeted communities.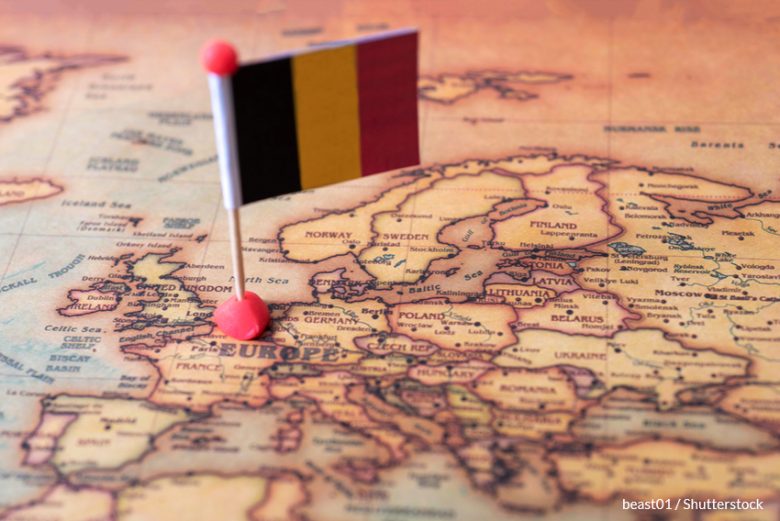 In September 1999, a former head of the neo-Nazi, negationist and antisemitic group Assault, Hervé Van Lanthem and a few other individuals created a non-profit organisation called Mouvement pour la Nation (Movement for the Nation). Hervé Van Lanthem took the lead as the Movement's President. In 2008, they dissolved the organization and formed a political party Nation.
In 2019, the far-right party Nouvelle Wallonie Alternative (NWA) merged with Nation. The same year, Nation consorts with the Nieuw-Solidaristisch Alternatief (NS-A) considering becoming a national party present both in Wallonia and Flanders.
Nation claims ties with nationalists and extreme-right wing parties across Europe such as the NPD in Germany, Italian Forza Nuova, and the major far-right extremist party in the Czech Republic DSSS. Nation puts forward friendship with Jean Marie Le Pen and German neo-Nazi Udo Voigt.
Immigration, Islamisation and insecurity are the core concerns of the Nation movement. On their online platforms and social media accounts, the Nation promotes nationalism, xenophobia and Islamophobia regularly disseminating racist and Islamophobic content.
Recently, in an article titled "When NATION defended the freedom of expression of Eric Zemmour!", Nation used the context of Eric Zemmour's ongoing campaigning to the French presidency to put forward the movement's ideas and past actions. On a banner put forth in a 2015 action of support to Zemmour "Freedom of speech", one can read "Against fascism and Islamo-leftism". While Zemmour has been condemned several times for his hate speech, Nation seems happy to reiterate its support to xenophobic and Islamophobic ideologies.
In an article published on the 26th of October , the Nation.be published a piece: "Sexual assault on the rise in our cities? Well, well!" The author asks a rhetorical question on the "sociology" (that is race and religion) of sexual attacks offenders in a neighbourhood in Brussels.
Such discourse is typical of dog whistles politics and hints towards the narrative that Muslims, refugees, and men of colour are often portrayed as rapists, violent, barbaric and criminals. This is a clear instance of Nation exploiting and mobilising feminism and issues of gender equality to stigmatise racialised people circulating anti-refugees and anti-Muslim discourses. Nation also administrates a Facebook group on which it blatantly stigmatises Muslims and especially visibly Muslim women, as it portrays Islam as an inherently oppressive and barbaric religion.
---
Photo Credits: beast01 / Shutterstock