By Snežana Miletić
The rights that national minorities have in a society and the space they are given by the majority people show the level of democracy in that society. One of the pillars of that is the media space that national minorities are given. In this two part article series, Italians from Istria, Hungarians from Serbia, Albanians from Montenegro, Turks from Republic of North Macedonia, as well as television journalists from Serbia and Croatia talk about the importance of having TV programmes in their mother tongue for their identity, and their cultural and political literacy. They also discuss the ways that TV programmes are arranged today in media in different countries of the region.
Breaking barriers with language: Radio-Television of Vojvodina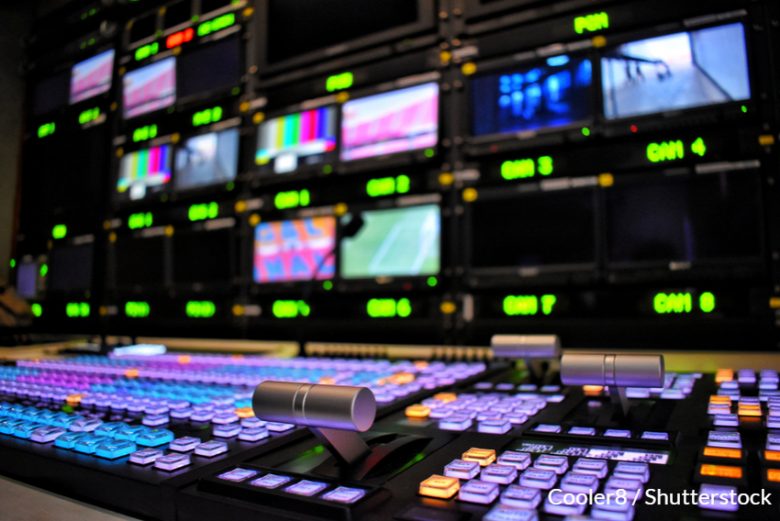 Radio-Television of Vojvodina is the regional public broadcaster in the Serbian province of Vojvodina and it includes two channels (Channel 1 and Channel 2) and an online outlet. It is considered the only broadcaster in Serbia that brings stories in minority languages and reports on events important for the preservation of minority culture and language, as well as ethnic diversity in Vojvodina. Their minority programme does not bring any sensationalist content. By breaking language barriers, it tries to affirm multiculturalism as a model of living together in Vojvodina.
TV Vojvodina includes several shows for diverse audiences: documentaries, shows about and for women, shows about life in the country side and shows for younger people. It shows are in different languages that are spoken in the region and beyond.
Among TV Vojvodina's most notable shows is the show "Paleta" (Palette in English) which has been broadcasting for nine years. 'Paleta' is broadcast is composed of a selection of stories from different editorial offices, and was created in order to break stereotypes about minorities that only dance in folk costumes. It is broadcast in Hungarian, Slovak, Romanian, Ruthenian, Roma, Macedonian, Ukrainian and German, as well as in Croatian and Bunjevac without subtitles. In addition, "Multi corner" is another notable show from the same TV channel which is broadcast monthly. It targets younger people and is broadcast in Hungarian, Slovak, Ruthenian, Romanian, Ukrainian, which are later subtitled in Serbian, Romanian and Ruthenian.
"We insist on subtitling in order to hear the original language, because we want to raise awareness of the existence of something different. The goal is interlingualism, not one-way getting to know each other," says Attila Márton, assistant editor-in-chief of Channel 2 of Radio-Television of Vojvodina, who was previously the assistant editor-in-chief in charge of minority programs.
For Attila Márton topics focused on folklore and customs seem to interest the viewers more than cultural issues which can become more sensitive.
"'Folklore and customs' are favourite topics – they are the ones that don't give 'headaches'. Festivals of folklore and/or tradition are broadcast, the activities of Cultural Artistic Societies are reported on (financial problems might be mentioned, lack of interest of young people, emigration and so on and so forth). Everything depends on money, and the funding depends on politics. Reporting on culture in that sense is a decades-long tradition in the media in non-Serbian languages (minority languages). Decision makers keep folklore and tradition on the surface precisely because they are a showcase and because they are 'painless'. Since they are of a presentational character, they also serve as self-promotion for decision makers. Of course, there are also shows that deal with culture in terms of freedom of expression and freedom of creativity [last summer, representatives of Hungarian politics in Serbia banned a theatre play in Hungarian / added by the author], showing alternative events or phenomena in and around culture. Real journalists, not just media workers, create excellent and creative shows of this kind," Attila Márton tells Media Diversity Institute.
Attila Márton says that politics affects culture in two main ways: by staffing in cultural institutions (cultural institutes, book publishing houses, media), and by opening and closing the money jar for these institutions. Both methods are controlled by national minority councils. Therefore, these national councils, whose members are elected at elections, and electoral lists can be nominated by political parties and organizations backed by political parties, also determine what will be supported in culture, what will be institutionalized, financed, printed, and more recently – what can be in the theatre's repertoire.
"The most important thing for the treatment of national minorities in the electronic media is that the editorial offices dealing with them have editorial autonomy. They have it on RTV. Live daily news programs in the languages of all minorities should be preserved and developed. In addition, it would be good to have the same staffing, technical and production capacities in all editorial offices. Finally, the lack of good journalists in non-Serbian languages is a persistent problem, as well as the non-competitiveness of RTV in the labour market: in terms of status, i.e. types of contracts, as well as the amount of salaries," Attila Márton says.
Minorities through the prism of national TV: Croatian Radio-Television (HRT)
When it comes to the representation of minorities in Croatia, the Croatian Radio-Television has a show similar to the one in Vojvodina. The weekly show "Prizma" which means prism in English, started in 1994, and is currently edited by Daniela Draštata who has been focusing on national minorities and human rights in general for years. With a team of two people (Sanja Plesa, Hana Gelb), she is in daily contact with minority associations and institutions throughout the country. Croatia recognizes 22 minority groups, which are not all equally institutionally organized, so they balance the representation of a minority in "Prism" according to its organization, not according to its size. In addition to her work with Prizma, Daniela Draštata also launched the first broad HRT training for journalists who are members of national minorities or speakers of minority languages in the country, and who later became external associates of HRT.
"We are weekly, the so-called slow-paced show, which has a camera in its possession every other week. Therefore, we cannot cover all minority events, but we thematically approach the phenomena that occupy a particular minority. Political participation is important for Serbs, the right to the official use of the language is important for Italians, education for Czechs, the ethnographic part of their heritage for Slovaks, Roma are interested in their inclusion in social life. This, of course, does not mean that Serbs are not interested in culture, or that Slovaks do not research the economic potentials of the community, and we choose topics by combining the value of the news, production capacities, the frequency of minority expert's appearing and the minority itself. "Prizma" does not approach topics sensationally, but always constructively and difficult topics are not avoided. Daily politics, especially the time before elections or censuses in which minority rights are re-examined in public, that is when we have a lot of work to do," Draštata, who is also the executive producer of EBU diversity co-productions (EBU Intercultural and Diversity Group) tells Media Diversity Institute.
Folklore and tradition used to be the framework for the treatment of minorities before the dissolution of Yugoslavia, however, Drastata considers such an approach a dangerous encroachment on human rights.
"Minorities have the right to act in public, we live in a country where the laws guarantee education in minority languages, the official use of languages, political representation and everything that comes from it. At the annual level, folklore in "Prizma" takes about 7-8%. We affirm minorities through the intimate stories of individuals who are ordinary people, often of unusual achievements, determined, brave. We give maximum space to young people who live their minority identity somewhat differently than their parents, their grandmothers used to do. According to the reactions of the audience, not only the minority, we know that this is one of the ways in which the majority and the minority, as well as the minorities among themselves, get to know each other better and they understand each other better," says Draštata.
Daniela Drastata says that, although HRT has less TV space for minorities than other broadcasters in the region: two shows a week, "Prizma" and "Minority Mosaic", are HRT's brand because their quality holds a high place in the overall program of this TV. She believes that the forty-five-minute long "Prizma" or the fifteen-minute "Minority Mosaic" are specific because the viewer can listen to a language that they do not encounter every day. Both shows have a Croatian subtitle because their goal is to have a larger number of viewers.
"HRT's approach is that the minority program, although there is not much of it, is of exceptional quality. As a member of the minority, I might see it as a problem, but as a journalist, I think that when it comes to minorities, it is extremely important that we create a good program, because the poor quality program will turn off viewers and create a completely wrong image of minorities," emphasizes Drastata.
---
For more information and news about the representation of minorities in the media in the Western Balkans visit our project Reporting Diversity Network 2.0.
---
Photo Credits: Cooler8 / Shutterstock