By: Florian Strum
In a perfect world, a photography agency devoted to the work of photographers from underrepresented countries shouldn't have to exist—or so thinks Laura Beltrán Villamizar.
"In a perfect world, Native wouldn't exist," says the 32-year-old photographer, and founder of Native Agency, a photo agency that almost exclusively represents photographers from the so-called Global South.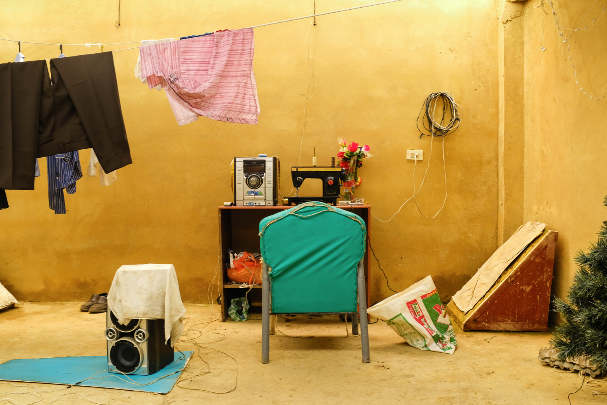 While newsrooms in the western world bemoan a lack of diversity, most have done little to change who is behind the lens—something that Villamizar started to notice when she was hired as a photo editor at the World Press Photo Organisation in Amsterdam shortly after she graduated from university.
"I saw a huge discrepancy between the stories that were submitted and the people who photographed them," she said, pointing out that while there was a range of different stories, most of the photographers came from a similar background. "The stories take place all over the world, but pressing the shutter were almost always Europeans or white North Americans."
Who are the gatekeepers of photojournalism?
While photography as a hobby was once reserved for those who could afford expensive equipment, technology has since democratised the medium as cameras have become cheaper and better, and the Internet and social media have come to be known as a place where any photographer can have an instant, and far-reaching audience. In theory, this should mean that anyone can be a photographer—but in practice, it hasn't done much to address the gatekeepers of photojournalism.
"The vast majority of western based publications still predominantly rely on western photographers for the bulk of their production, and many of the NGOs and humanitarian organisations do the same," says Dr. Paul Lowe, a London College of Communication professor who teaches photojournalism and documentary photography.
"It's essentially easier for a magazine to commission a photographer from a western country, send them out there, do the story and come back," he continues, attributing this practice to the "stick to what you know" philosophy, which he says is common amongst commissioning editors across the industry.
"The editors simply know that it works and the perceived risk of not getting the story and quality you expect is relatively low."
Fair enough, one might say. The ramifications of this line of argument, though, are mostly overlooked. Unconscious bias, blind spots and poor framing are just a few of the common side effects. But the true tragedy is that an outsider often misses the social, cultural, political, and religious nuances of a country—ignoring rich diversity in favour of a more simplistic narrative.
That is where Native Agency comes into play; instead of putting an American or European photographer on the plane and flying him to Bolivia for a story – " parachute journalism" in the words of the industry – Native Agency provides a rolodex of local photographers who understand the culture, political, religious and historical contexts and are aware of the slightest nuances in traditional customs or styles of communication. Through these photographers' eyes, the diversity of a story comes into focus—something that Villamizar thinks is often lacking when the job goes to an outsider.
"People of Color understand their own stories or the stories they cover not from a place of pity, sadness or otherism – but from a place of community and understanding," Villamizar elaborates, pointing out one of the many reasons that pushed her, along with a friend who has since left the agency, to create Native as a space to be the first port of call for editors looking for more diverse voices to challenge these "othering" narratives.
"As a result, they are telling stories of strength and resilience."
A Photo Agency and a Support System
At first, Native Agency only represented six photographers—but today, there are sixty-four and counting. Along with being a photo agency, Native also serves as a community to exchange ideas and challenge the status quo.
"I am not only a photojournalist, but also a women's rights activist," said Camila Falcão, a Brazilian photographer and member of Native Agency since 2017.
"In a country with such a racist, homophobic, sexist and transphobic president, there are often problems for people like me," she continued, pointing out that this sense of community is invaluable for photographers navigating both the industry and their lives as minorities in their countries.
"The network within the agency is indispensable for me – on the one hand for the exchange of ideas, on the other hand it came to financing projects, contract matters, portfolio reviews or helpful contacts."
Perhaps not surprisingly, the majority of Native Agency's photographers are women—and many, such as Lissette Lemus, from El Salvador's newspaper El Diario de Hoy, have gone on to win prestigious awards since joining native.
"Through Native I have grown personally and professionally, have met great colleagues from all over the world and can present my photos to a larger audience," shares Lemus.
But to what extend is a collaborative network of photojournalists from the Global South actually able to change an industry which has been relying on western photographers for decades? A platform—and advice on where to find jobs—is certainly a start.
"What's more important than anything else, though, is to develop and promote professional practice knowledge to those underrepresented photographers," says Lowe, adding that this must be done without replicating and imposing the western-centric and 'neo-colonialist' approach that the industry has taken in the past.
"Otherwise we end up educating a whole new generation of photographers who understand and practice photojournalism only with a western gaze and not with their unique and local voices," he elaborates.
Changing the Narrative
Native aims to engage its members through workshops and festivals—and even organises a monthly call for members to ask questions regarding rates or copyright implications for assignments, to "have each other's back" while navigating the industry.
"The problem we address with Native is also an educational problem. Often, photographers from underrepresented regions in the world lack the infrastructure, the network of some basic knowledge of how western markets work. That's why we want to pass on our expertise as best we can," says Villamizar, sharing that Native offered a two-year mentoring program in cooperation with the photographer collective The Everyday Project and, in pre-pandemic times, used to organize workshops, master classes and festivals.
For Colombian photographer Ana Vallejo, attending one of these festivals in Quito, Ecuador was a "game-changer" for her career.
"The collective provides access for editors and curators to local photographers so they don't need to send an outsider from another country with a superficial and stereotypical gaze," she continued, sharing that working within this frame work caused her to change the way she approaches her subjects—as seen in her long-term documentary project Entre Nubes, which revolves around an informal settlement of people displaced by Colombia's civil war. After being uncomfortable with feeling as if she was "extracting" a story from her subjects, she started organising parties and photo sales to benefit the community and engage with local artists.
"These encounters and the experiences lived in the territory ended up being more valuable than the final audio-visual product in itself," she shared.
While Native Agency has accomplished many things in its four Villamizar is only imagining it getting bigger.
"I want for Native to be a source of knowledge and inspiration for up-and-coming photographers – no matter where they come from."
Photo:
The interior of Miguel Navas's house. 60 years old. He was displaced by armed forces from Granada, Meta thirty years ago."Entre Nubes" is a visual investigation and an artistic collaboration which takes place in San German, an informal neighborhood located on the southern outskirts of Bogotá, next to the Entre Nubes nature reserve. Here, displaced families from all regions of Colombia converge, including ethnic minorities, ex-militaries, and ex-guerrillas, revealing the country's complicated context and history.
Photo Credit: Ana Vallejo. More of her work can be seen on her website: https://www.anacvallejo.com/