By Hannah Ajala
The debate on the conditions of migrants and refugees in Australia was recently rekindled due to the Australian Open. Novak Djokovic, who currently ranks as world no. 1 by the Association of Tennis Professionals was detained and eventually barred from entering the country due to failure to provide correct COVID-19 certificates in order to be able to participate at the Australian Open. In addition, the case resulted in a visa ban for three years. This caused outrage in Australian and international media, with Djokovic's lawyers calling the decision "patently irrational."
Djokovic's case brought back the discussion of the treatment of migrants in the country, however, instead of highlighting the overall treatment of migrants and especially asylum seekers in the country who are being mistreated, the debate remained focused on the tennis star's personal case.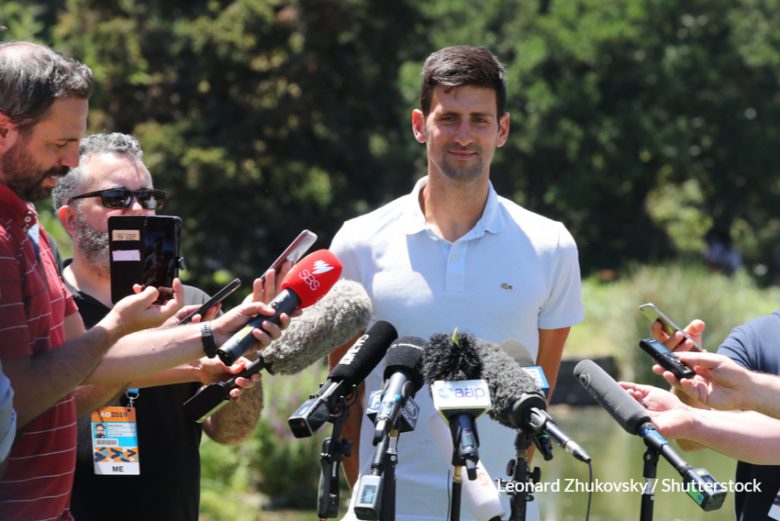 If one looks at Australia's immigration policies over the last decade, they can only be described as strict. In order to promote these policies and convince its citizens of their fairness, consecutive governments employed a series of media campaigns that spread the message that those who were thinking of seeking asylum are not welcome in the country. Millions of Australian dollars have been spent millions on campaigns advertising slogans such as, "No way: You will not make Australia home",
Since the early 1990s, Australia has also used a policy to prevent ships carrying asylum-seekers from reaching its ports, and instead either transferring them to offshore detention centers or returning them to their original destination. Research has found that as of May 2016, 1,309 asylum-seekers were in detention in Australian-funded processing centres in Nauru (466, including 50 children) and Manus Island (843). In 2013, the government introduced Operation Sovereign Borders, a military-led border security operation aimed at intercepting and deterring asylum-seekers hoping to reach Australia by sea.
This has clearly received little attention in the media due to the negative connotations (also created by the media) which further perpetuates issues of segregation and racism.
Anna Lekas Miller, a journalist covering how borders impact people, author of the upcoming book 'Love in the Time of Borders', and former communication and project manager at Media Diversity Institute writes in a recent blog post:
'Every single story of travel bans, and quarantines is dissected in exhaustive detail when it comes to how the Coronavirus has inconvenienced people who are accustomed to freedom of movement, but the stories of how borders inconvenience the lives of everyone else are barely deemed newsworthy. Over the past two years, countless airtime has been spent on the inconveniences of the pandemic, but far less has been spent on the injustices that have been crippling freedom of movement for much longer.'
A lot of comments made on social media also suggests the deep neglect those desperately seeking asylum are still facing, and have been for years. It further highlights so many blocking factors for refugees; social mobility, class, intense trauma, and poverty.
Behrouz Boochani, a journalist, author, Associate Professor at the University of New South Wales and former detainee at the infamous Manus island from 2013 until its closure in 2017 was one of those who highlighted the fact that although Novak Djokovic has somewhere to return after his deportation, others do not:
Others shared similar feelings:
Anna Lekas Miller who has been covering migration globally for years, commented on how the wide coverage of Djokovic's case on one hand highlighted the unfair treatment of refugees, however, it was widely unfair.
'It's incredibly tragic and unfair, when I think about the refugees who have been locked away for years, considering the trauma they have fled in order to find solace, but instead being faced with being treated any less of a human,' Anna Lekas Miller tells Media Diversity Institute.
However, there are ways that journalists can use in order to cover such issues in a more compassionate manner.
'One thing I run into as a journalist who cares and feels close to covering these types of stories, is the editorial side coming back at me saying "what's new? Yes this has been going on for so long. But why should we care?"- journalists like me are often tasked with thoughts like these. I had to try very hard to push these stories out there. Seeing a deluge of stories about Djokovic's recent visa-ban – instead of highlighting the problems around immigration in Australia – almost felt like a huge missed opportunity. It also highlights how sick the media can be in terms of creating an environment where stories about ordinary people are not highlighted – and stories about celebrities are disproportionately highlighted. I remember learning about search engine optimisation, and that in the world of media, famous names bring more attention and clickbait. Journalists really need to start looking at the bigger picture,' Lekas Miller continues.
Indeed the media, including journalists and editors, need to look a the bigger picture and be more reflective to our society through the stories we produce. More importantly we need to give voice to marginalized communities who rely on journalists to shed light on stories which remain forgotten. The media still has so much power in shaping the landscape and our worldview of anything and everything. It is past time that we start to present every human being, regardless of their background, social class, race, or gender, as equal.