By Opeyemi Ademola
In 2021, the hearing-impaired community in Lagos, Nigeria, campaigned for increased media publicity and advanced media training to commemorate the International Week of Deaf People and Sign Language through People With Disability (PWDs). It highlighted low media accessibility in the deaf and visually impaired communities.
Research shows that more than 4.7 million people are at risk of blindness in Nigeria, while a Western Cape Government 2022 report reveals that South Africa has a well-established deaf community with more than four million deaf and hard-of-hearing people.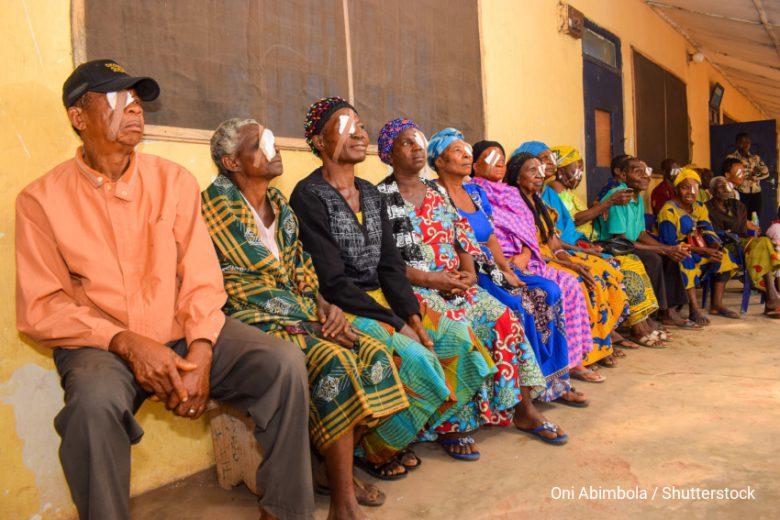 The South African National Deaf Association (SANDA) is improving accessibility through the distribution of hearing aids and the use of modern technology which has AI features. Artificial Intelligence (AI) is important in Africa as it is poised to become the next channel to problem-solving for people living with disabilities, by providing self-help and accessibility to the news. Youth in Nigeria, Ghana, South Africa, and various parts of the continent are solving technical problems with AI, and many new technological tools related to the technology can be adapted or developed by the media industry.
To make media more accessible to the visually and hearing-impaired communities across Africa, experts propose incorporating AI technology, which would revolutionize the media industry in Africa. This technology will transform news and entertainment content into an accessible format for visually impaired and deaf individuals, including captioning, audio descriptions, and sign language translations that can be technically embraced on news platforms. A designed hearing aid by established newsrooms can also be included in this partnership with the community, private investors, and government bodies, bringing diverse development to Africa. This approach would improve the quality of life for those who are visually impaired or deaf, promote social inclusion, foster greater understanding and appreciation between communities, and create a more just and equitable society.
"There are times I find it difficult to access news or a piece of information because the interface of some media or newsroom website wasn't designed for a visually impaired person like myself, because it might be difficult to navigate it," said Abednego Jacob Noris, a broadcaster, voice actor and visually impaired person in Lagos.
Abednego added that there's an icon called 'Labeled Buttons. which helps him navigate a news website. If the website lacks a good interface for a user like him to find the home button, he'll hear the word 'button', and he'll touch the next thing which might keep saying button to be able to navigate a news website easily. He added: "All thanks to screen readers that have made things easy. For laptops, I'm talking about NVDA and Jaws, that's Job Access with Speech and for the phone, I'm talking about voiceover for iPhones and talkback for Android."
According to Nengi Sarah Bull, a self-employed and hearing-impaired person, she could not easily access news on the 2023 Nigerian Presidential election due to a lack of a sign language person and election materials not being available for hearing-impaired people. Chukwuemeka Immanuel Chimdiebere, a special educator who has been helping people with different disabilities for seven years to actualize their goals through music and creative arts in Lagos, said that working and collaborating with hearing and virtually impaired people is an exciting role to play and it is a collective effort in society.
Some journalists and media outlets in Africa have begun to explore AI technology. The University of Central Lancashire (UCLAN) and Information Management System (IMS) hosted a workshop in Nairobi in November 2022 to educate journalists in Kenya about incorporating AI to grow more extensive digital data in African newsrooms and to explore AI's potential in strengthening public interest media in the region.  However, more needs to be done.  Incorporating AI technology in the media could be a turning point in the fight for accessibility and inclusion for the visually impaired and deaf communities across Africa. Media outlets across the continent should embrace this technology, ultimately leading to a more inclusive society for all.
---
Photo Credit: Oni Abimbola / Shutterstock