This is an excerpt of Media Diversity Institute's Newsletter! Follow this link to read it in full and don't forget to subscribe by scrolling down our front page!
---
We are already in the middle of summer and as temperatures are running high so do sporting events around the globe. This year is remarkable for sporting events. It is not remarkable because they take place in the middle of a global pandemic but because of the steps several athletes and teams have taken towards diversity and inclusion. Media Diversity Institute welcomes those steps and believe that they are important especially when such events are globally broadcast. However, we want to single out three incidents that caught our attention.
Naomi Osaka's decision to prioritise her mental health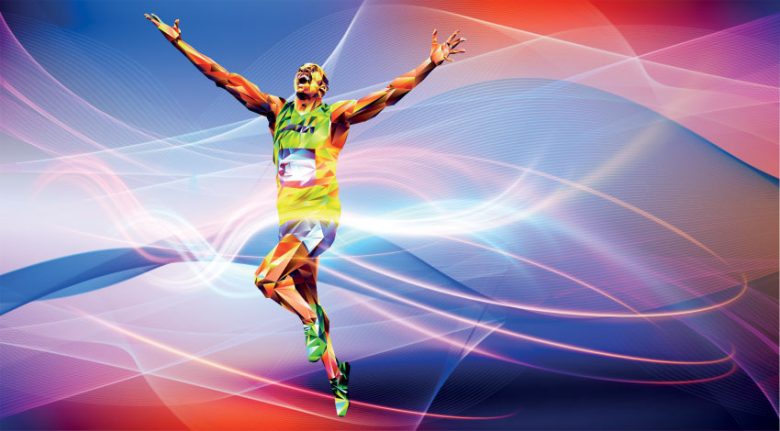 Naomi Osaka, a 4 times glad slam winner who currently ranks second in global tennis rankings, withdrew from this year's Roland Garros and other tournaments to prioritise her mental health. Her decision to withdraw came after her decision to not give any media interviews.
In an essay published at Time magazine, Naomi Osaka took a clear stance on press conferences during tennis tournaments. Osaka wrote:
"This was never about the press, but rather the traditional format of the press conference."

"[I]n my opinion (and I want to say that this is just my opinion and not that of every tennis player on tour), the press-conference format itself is out of date and in great need of a refresh. I believe that we can make it better, more interesting and more enjoyable for each side. Less subject vs. object; more peer to peer."

"Perhaps we should give athletes the right to take a mental break from media scrutiny on a rare occasion without being subject to strict sanctions."
Media Diversity Institute recognises the importance of mental health and the example that women athletes set for young girls. We condemn the negative criticism Naomi Osaka received from the media.
As Ayesha Saleem wrote in a recent article for Media Diversity Institute about women in sports movies, Naomi Osaka, send "a message to people everywhere that it is important to put themselves first and proved what a big impact sports figures can have".
Racism in Euro 2020
England's participation and performance in Euro 2020 received a lot of attention. Not only was it England's first appearance in a final since 1966 but its stance against racism by taking the knee throughout the tournament was both criticised and congratulated. What followed the final, however, can only be described as a shameful moment for the tournament's history. After England's loss, Marcus Rashford, Jadon Sancho and Bukayo Saka who missed penalties were victims of online abuse and racist attacks. The chief of Ofcom, the UK's communications regulator, condemned social media's stance on online abuse:
"There is no place in our society for racism, whether it happens online or offline and, by their own admission, the platforms failed to do enough to remove these appalling comments at a critical national moment. They simply must do far better than this in the future," she said in a keynote speech on 19 July.
Italy may have won the Euro but as Angelo Bocatto wrote in Media Diversity Institute article about taking the knee during the Euro the stance of England's coach towards his team's anti-racism efforts "make England the moral and values winners of Euro 2020".
Media Diversity Institute condemns racism abuse against athletes and stands in support of their anti-racist stance and their effort to be role models for football fans – especially the youth.
Tokyo Olympics Controversies
The Tokyo Olympics have not even started yet but have already amassed a lot of criticism due to some controversial decisions by the organisers. The International Olympic Committee (IOC) banned any political gestures taken by athletes within the premises of the Games including taking the knee. In addition in May 2021, IOC, banned athletes from wearing Black Lives Matter apparel. Although the decisions are following IOC's rule 50 in relation to neutrality, they come during a time when racist abuse towards athletes is at its highest. Finally, one of the most controversial is the decision of the International Swimming Federation to not permit swim caps made for natural black hair.
Media Diversity Institute stresses out the importance of taking a stance when human rights are at stake especially in events that are broadcast globally, and athletes' stance can become an example for everyone.
The Media's Responsibility
When sports events are broadcast to a wide audience, either nationally or internationally, the media bare a lot of responsibility on the way they report these events. Media Diversity Institute has been looking at the coverage of sports as well as coverage of statements by sports personalities for over a decade. In 2011 for example, Aidan White wrote about Sepp Blatter's statement that racism does not exist in the pitch.
A decade later we can see that racism is permanent in the pitch and there is so much more that can be done. Ten years later, when England's players started taking the knee on the pitch, they received relentless attacks by several media. One of the most prominent examples is the stance of GB News – a newly launched TV Channel that has been described as a Fox News knockoff. During Euro 2020, Inaya Folarin Iman attacked players and described the teams support to Black Lives Matter by taking the knee as a culture war towards England's fan. Following the relentless racist attacks England's players received after the team's loss, GB News broadcaster Guto Harri took the knee on live TV. This act led to his suspension. He later quit and was replaced by Nigel Farage who said he "will not be taking the knee for anyone".  
Racism during Euro 2020 is only one example of the way the media report on diversity and inclusion in sports. Media Diversity Institute stresses out the need for more inclusive reporting of sports. The media bare a huge responsibility on the way sports events are reported as millions of people follow these events globally. The media can shape a better society and broadcasting positive stories and activist actions during sports events is one way to do that.
---
Photo Credit: Shutterstock