By Sara Giudice
The past few years have been remarkably difficult for Italy: the country was trying to get out of a disruptive series of pandemic lockdowns and dealing an ongoing political and economic crisis. While the economic challenges remain, one thing is certain: the political sphere has been deeply changed. On the 22nd of October 2022, Giorgia Meloni was sworn in as prime minister, leading the most far-right Italian government since World War II. Meloni also became Italy's first female prime minister. But her rise to the top job has brought with it controversy. After declaring she preferred to be referred to by the masculine form of her new title, Meloni sparked a debate on issues of female empowerment. In August 2022, Italian philosopher Rosi Braidotti was already driving the debate on whether Meloni's governance should have been interpreted as a 'feminist shift', opening the utmost important distinction in terms of feminine presence: what is feminine and what is feminist.
It is a debate that has also been prompted by the media's representation of women over recent years.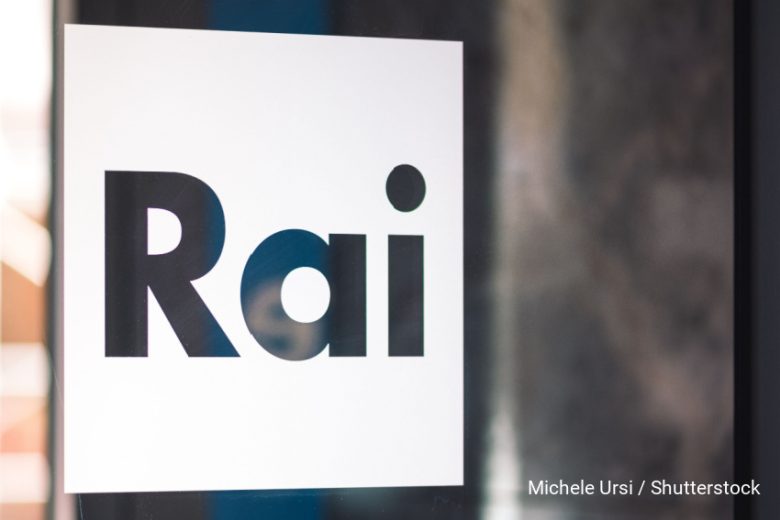 From January to April 2021, RAI 1 broadcast three television shows, Studio Battaglia, Mina Settembre and Lolita Lobosco, that brought attention to the aforementioned distinction. All three were female-led stories which followed their protagonists through their day-to-day adventures; work-related, family-related, but mostly romance-related. Most of the sub-plots and the 'cases of the week' were linked together by a sub-text that fights against the general independence and workplace-themed settings. In Studio Battaglia, we follow a family of women, who are lawyers in Milan who mostly deal with cases of divorce. In Mina Settembre, the protagonist is a young, passionate social worker in Naples dealing both with her job and her romantic troubles. In Lolita Lobosco, a single woman who is also a vicequestore, or deputy chief of police in Bari and has to balance her feminine nature and her masculine job. All three protagonists are stuck between their jobs and their romantic or family lives, and dealing with other conflicts including infidelity, undesired maternity and the sexualisation of the female body (especially in Lolita Lobosco).
The theme of feminism against feminine presence is the same as the Italian Prime Minister's case; there is a line between the complex representation of a woman and the mere presence of one that is rarely noticed, specifically in stories for the Italian public. When we think of Italian television, especially through the consumption of RAI TV shows and serials, in fact, we must consider the crucial role that this medium has had in shaping both the lives of Italian audiences and the way they perceive life through their personal lenses. RAI the public broadcaster in Italy and the main operator on the market, has a direct link to the government, via the Parliamentary committee for the supervision of the broadcasting services.
The way RAI's shows depict  women is often either in terms of stereotypical masculine values of strength and integrity (Lolita Lobosco and Studio Battaglia) or feminine values of emotional labour and conflicting feeling towards maternity (Mina Settembre). Our three heroines have space in which they can move, but freedom is given to them on one condition: they must act within the limits of societal expectations of womanhood.
But why would RAI benefit from such stereotypically built characters? Professor Damiano Garofalo from the Department History, Anthropology, Religions, Arts, Performing Arts (SARAS) at Sapienza University of Rome tells MDI that such character building mainly favours RAI. He also adds that, because Italian public television was born with a strong educational approach, the way that characters are designed does benefit audience in the sense that the complexities of the modern Italian society are not easily comprehensible.
The protagonists of Studio Battaglia, Lolita Lobosco and Mina Settembre are thus given a difficult task in terms of female representation and they way they represent women on the screen. On one end, the broadcaster 'needs' them because it must provide its mainstream audiences with stories and characters that they can relate to their own lives; it must put them in situations that resemble the struggles of modern womanhood, otherwise the alienation of the spectator will be assured. On the other, public television is still partly tied to the idea of pedagogical broadcasting and this allows pockets of paternalizing, and reactionary character-building, so it's difficult to say whether it could be possible for RAI to present a genuinely complex and non-stereotypical female character to its audience. And yet, who are these female characters talking to? Professor Garofalo explains:
'[…] everything that shies away from stereotypes and renegotiates an aesthetic and a binary rhetoric cannot be only an object […] of identification for the people that don't recognise themselves in the gender and sexuality of traditionally narrated protagonists in television, but also a stimulus for externalising one's complex subjectivity.'
This means that everyone can potentially be the ideal spectator, because we're talking about generalist television, that must meet the needs of the whole population/audience. However, it's easy to say that our three examples are matters of feminine presence, not feminist storytelling.
In the end, we enjoy a feminine presence – but where will it lead us, and what does that mean for feminism?
---
Photo Credits: Michele Ursi / Shutterstock