By Hannah Ajala
For many Black journalists in the UK, Black History Month is no different to any other month in the calendar year apart from the additional hashtag highlighting the work of Black people in the country and beyond.
This slight recognition of the month comes at a time when discussions about race, racism, segregation, and marginalised communities, have been normalised.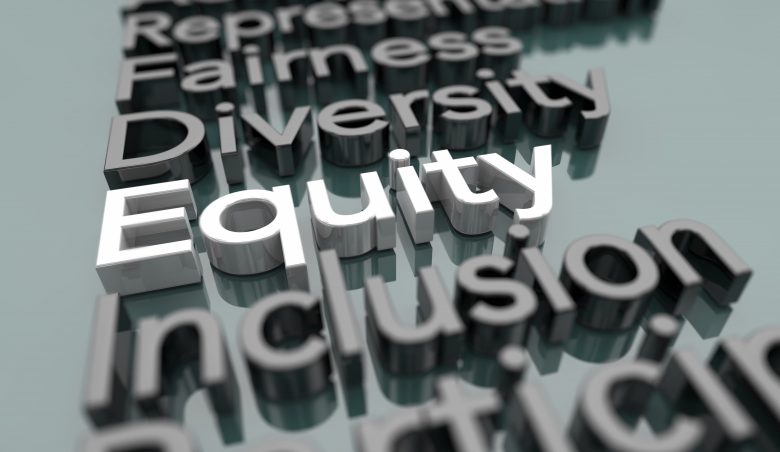 UK Black History Month was, at least partially, inspired by US Black History Month (also known as African American History Month), which is celebrated every February and is 'an annual celebration of achievements by African Americans and a time for recognizing their central role in US history'.
However, a month is not enough to highlight the ongoing systemic injustice against Black people portrayed through the media, education system, and capitalist society
This does not mean that the emergence and incredible work by Black journalists and those in the media goes unnoticed. Visibility is an important reminder of why inclusion is necessary, and also why it's needed in order to provide a fairer view of society through news and journalism.
MDI reached out to two brilliant Black journalists and media enthusiasts, who start by sharing thoughts on what it means to actually uplift Black journalists beyond Black History Month.
Fadeke Banjo is a journalist and founder of The Flo Journal blog, a platform dedicated to sharing unrepresented stories and more – inspiring a range of media enthusiasts and aspiring journalists. She starts by sharing what the Black History Month means to her:
'Reflecting on our past, recognising our present, and looking forward to our future. Celebrating our present for the future generation in our community enables us to look at the difference we are making in society, and more'.
Fadeke continues with a strong point about how representation is treated in media when it comes to Black journalists in the UK, as opposed to other parts of the world:
'We need more. America, to a certain extent, has done a lot better with representation rather than the UK for example. We need to be present in all areas of news and the media.'
Fadeke then goes on to explain what the media can do a better job at for more positive representation of the Black community:
'Black trauma needs to stop being romanticised in the media. Issues like police brutality again and again can be so tiring to see. There is so much more to us. There are several incredible Black filmmakers, writers, production staff in the media who need to be put more into the mainstream spaces in order to avoid Black representation in the media as a monolith'.
Representation of Black journalists in the media today, continues to be a strong talking point when measuring progress in diversity and inclusion initiatives. Do news organisations have to be more openly transparent with their progress and planning? A recent report by Business Insider shared details of how they are tracking their diversity and equity progress:
'This year, for the first time, we partnered with an outside law firm that specializes in DEI, Littler Mendelson, to help us better evaluate our diversity data on a year-over-year basis. Our goal is to provide insights and establish trend lines that will enable us to continue to make progress in our efforts'.
Between 2021 and 2022 there was a 5% increase in the overall diversity of the Insider's workforce while the BIPOC new hire population grew by 8%. However, gender and racial pay gap still exists within the organisation. According to the report 'BIPOC employees are paid 84 pence for each pound earned by white employees.'
Reports like this could be a strong step in the right direction. Better accountability, more openness, and more transparency.
Kashif Boothe is an award-winning filmmaker and writer who has spent many of his recent years creating content engaging Black film viewers and beyond. He expresses the importance of diversity within the Black community when it comes to film:
'We should be everywhere. There is Marvel, sci-fi, horror. I could go on. That's what I want to see more of across the media space'.
Kashif notes that the UK film market needs to take more risks in order to genuinely be more inclusive.
'The issue within UK production companies is that things need to be 'sold' to them in order for it to get a yes – when it comes to different representations of Black people on screen. We are often playing catch up – and the variety of what is out there with the versatility within the Black community is often quite slim.

There is so much value within the Black community! Let's not discredit this,' he tells MDI.
The work done within the Black community is highly admirable – and the work done alone by many of them working within media is certainly worth celebrating beyond one month.
---
Photo Credits: iQoncept / Shutterstock