By Mihaela Stoica
As the new academic year starts, graduates from the MA Diversity and the Media developed by Media Diversity Institute in collaboration with the University of Westminster, are sharing their experiences by reminiscing about their time as students in the course.
Motivated by her 'interest in identification and belonging' as a second generation of African Portuguese born to black Cape Verdean migrants, one of the Media Diversity Institute's very own team member, Cristina Cabral, has chosen to study this programme 'to bring an academic voice to politics of belonging, especially among marginalised groups, including the voiceless realities of African Portuguese women – often doubly excluded.' She says that this MA programme was 'the first opportunity of my entire life for an in-depth understanding of key perspectives on diversity issues.'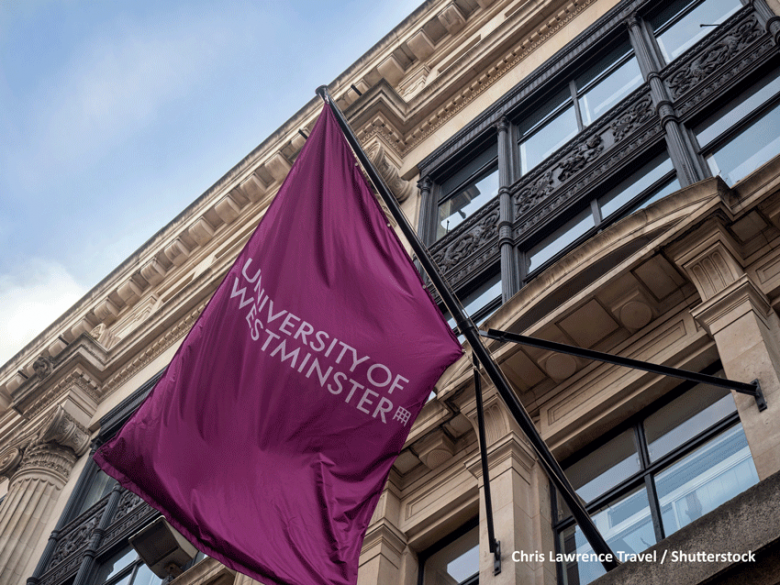 Every year, new students come from diverse backgrounds in terms of heritage, education, social status, age, or gender identity, and with different reasons for choosing to study this course but driven by a common determination to develop their knowledge and understanding of social diversity within the media.
Led by Dr Roza Tsagarousianou, the course is designed to provide students with hands-on theoretical and practical experience in journalism and campaigning for diverse social and cultural related topics. From documentary making to newsroom work, students are given the opportunity to learn responsible, informed, and inclusive media coverage for diverse groups of people.
Yuhui comes from China, and for her, the knowledge gained during the course has helped tremendously in her current job in the media:
'I've not only got to know more about the media and communication theories, but I have also gained multiple experiences in news reporting and digital media production. […] (the course) provides you many choices for your future planning.'
After graduating, students choose different paths depending on their interests and overall backgrounds – while some remain in London or within the United Kingdom, others chose or had to return to their countries, and now practice journalism in an inclusive manner there.
As a media professional who was already working in the field before studying the course, Vaishnavi Singh, a recent graduate of the MA, is making an impact by working as an independent communications agent in her home country, India, and supporting businesses in incorporating DEI in their practices. She 'noticed the glaring gap in responsible journalism and ethical reportage in the industry, especially coming from a diverse country like India', and embarked on this course with an enthusiastic desire to 'understand diversity and social issues in relation to media,' as well as its effects on our daily lives.
Vaishnavi added that 'this course helps you understand the nitty-gritty of reporting and working processes', so 'if you are someone who values culture and the social structure our society is built upon and wants to learn how it manifests in power relations and biases, and its myriad implications, then this is the course for you!'
MDI's Executive Director for the Western Balkans region, Ivana Jelaca, is also a graduate of the MA programme: 'Some of my colleagues became well-known journalists in their countries and are practicing socially engaged, quality journalism while others are working in international organisations such as UN Women or MDI.'
Ivana is originally from Bosnia, but lived in Serbia since she can remember, and terms such as 'identity' and 'ethnicity' were prominent throughout her life. 'Especially in the regions such as Serbia or the Western Balkans, with media being captured by the political and economic pressures, […] while media literacy levels are on the bottom of the European list, the skills and knowledge gained on this MA can be very useful in countering these phenomena and building a better place to live.'
The impact that the MA programme had on Ivana's career was remarkable, as she affirms that 'the MA, along with the internship in Media Diversity Institute, really shaped my future as I am currently applying everything I have learned in my everyday work.'
During this year's induction week, Milica Pesic, MDI's Executive Director, has paid her annual visit to University of Westminster where she met the new students and introduced to them the mission and vision of MDI, especially in relation to the course.
With their faces towards the spring of knowledge and expertise on #diversity and #media. 11th generation of @MDI_UK and @UniWestminster MA course. They come from all around the world. pic.twitter.com/7BDSiRo5mQ

— milica pesic (@milicapesic) September 21, 2022
The feedback from graduate students together with the influence contemporary movements and media currents are important, as it helps in shaping and updating the curriculum or course activities and in this way provide the best student experience. The passionate lecturers at University of Westminster and the members of MDI work together at delivering the course with the best approach, training the world's future generations of journalists and media experts.
For the new students who have just gotten on board at the University, the graduates interviewed have shared some valuable tips:
Ivana: 'Take advantage of everything MA Diversity and the Media is offering, and the possibility to learn from the combination of academics and practitioners who teach at the course.'
Cristina: 'Don't be afraid to ask questions, in the beginning it might be scary as many of you might be far from your countries, but in this MA every second matters. Enjoy the journey. Because in this MA, you are an expert, a critical thinker that will contribute for the change.'
Vaishnavi: 'Along with being a highly interactive course, UoW is a great place to meet fellow students from all over the world. […] interact and gain multiple perspectives from your classmates, be wild with your projects and assignments, and take advantage of the multiple opportunities, in terms of extracurricular skill development that the university offers. But do not forget to do your readings.'
The MA Diversity and the Media programme offers the option to study for one year full-time or two years part time, and the course is part of the School of Media, Arts and Design within the University of Westminster. The University also offers an extensive and inclusive scholarship scheme, and more information about both the course, entry requirements and fees can be found here.