by Boer Deng
As a young graduate hoping to break into journalism, I started my career at a left-leaning, well-meaning media company that published articles about spotting under represented cultures  and pushed a message of inclusion in the newsroom. However, when a scathing magazine piece accused them of not practicing the progressive credo that it preached, the response did not quite match the editorial line.
To refute the claim, an internal email was sent amongst the editors, naming each minority who worked there. By an unfortunate accident, one of them inadvertently circulated it to the entire newsroom. Awkward private apologies ensued.It was a telling moment. I realized that even organizations that strive for inclusion might not be doing so for the right reasons. Media outlets have been calling for more diversity as far back as 1978, when the American Society of News Editors set a goal to make national newsrooms reflect racial demographics across the country. Why is it that four decades later these goals have still not been achieved?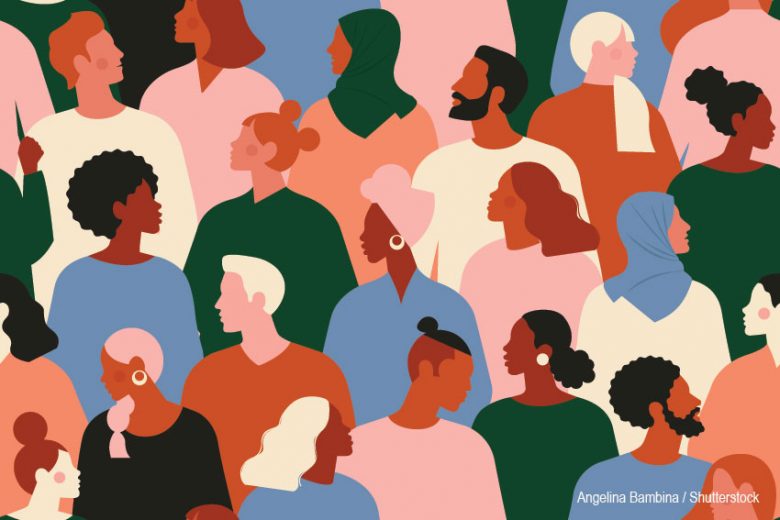 In many ways, the answer is in the audience—or lack thereof.
While many media outlets sing the praises of diverse newsrooms for bringing a range of different stories and perspectives to their paper or programme, few pay attention to the readers and viewers who are the end users.
Looking at the demographics of major US news outlets, the failure of newsrooms to represent their communities is not surprising. According to the most recent survey in 2017, 61 percent of the Washington Post's metropolitan readership was white, even though the racial demographics of the district were far different. White men make up the majority of the readership of business publications like the Wall Street Journal, the Economist and Bloomberg and a whopping 87 percent of the NPR audience.
It is not surprising that Fox News, the popular conservative television network has an audience that is almost exclusively white—94 percent, according to the most recent data from Nielsen Media Research.
As long as editors thinks of their typical audience as white, efforts to increase newsroom diversity are unlikely to tell stories relevant to the community. Even if there are dozens of reporters of cloud in the newsroom, there is no guarantee that they will be assigned stories that reflect a wide range of communities—particularly since there is a perception that these stories will not be read.
This "supply and demand" mentality is evident in many critiques of newsroom diversity, and coverage of race and identity politics. In a Nieman Journalism Lab article titled, "Why Journalists Must Stop Segregating Stories About Race" NPR television critic Eric Deggans complains that stories about race are only assigned if they are related to exploding controversies or breaking news.
"[T]oo often, coverage of racial issues at mainstream news organizations is treated episodically, focused largely on exploding controversies and breaking news stories," Deggans writes.

"But in my experience this approach also segregates the topic of race to news, focused on conflict and controversy, that polarizes audiences. Audiences are conditioned to see race as a hot-button topic only worthy of the most blockbuster stories, making it tougher for journalists to tell subtler, more complex tales."
It is not a surprise that this would alienate audiences who would rather not see themselves solely represented as rioters in Ferguson, or refugees in Texas.
As a result, many readers turn to alternative news sites to get their news. Black and Hispanic audiences rely heavily on social media. News sites aimed towards black readers, such as theroot.com has seen growth in new audience figures by as much as 286 per cent in recent years.  Young people of colour are more likely to use Instagram or YouTube as news sources—and are more vulnerable to misinformation often spread on these platforms.
Many immigrant communities are served by foreign language papers. In California, what has become America's largest Vietnamese-language newspaper has been in circulation for 40 years. Univision, a Spanish-language television network targeted towards the Latino community is watched nightly by more than two million Americans, according to the Pew Research Center.
Slowly, news outlets are starting to wake up to the issue of audience diversity. Recently, the New York Times has announced a broad initiative to examine which audiences are being underserved, and purposefully create more content to attract that readership. The Los Angeles Times is experimenting with digital tools to make audiences feel included when reading stories about niche subjects.
The BBC has made an explicit call to use its position "to inform, educate, and entertain everyone." Sir David Clementi, the BBC chairman, remarked upon the mission of the broadcaster to "reflect, represent, and serve the diverse communities of all the UK's nations and regions" and around the world. It tracks audience habits and perceptions to provide better services for a diverse range of readers, listeners and viewers.
This month, the Washington Post launched About Us, a section of the paper devoted to discussing American identities. Its inaugural pieces were about the impact of John Singleton, the late African-American director, and first person commentaries on people of colour in the workplace across the country. A story about minorities being confused for each other at the office prompted a lively discussion Twitter, concrete evidence that these stories resonate with audiences.
By paying attention to diverse audiences, newsrooms will be forced to attract a more diverse workforce to write the stories looking to be told.
---
To read more about newsroom diversity, click here. If you're interested in studying on our Diversity and the Media MA course, find out more information here.
---
Photo Credit: Angelina Bambina / Shutterstock