By: Jeremy Ullmann
We have known for a long time that many newsrooms have a diversity problem. We know the impact when it is not diverse. Stories get missed. Audiences are misinformed. The unconscious bias from editors that gets reflected in what is reported goes unchallenged by colleagues who have the same unconscious bias. The Black Lives Matter movement has forced many organisations to make the diversity question a priority. But how can you change a newsroom demography to reflect its audience? And once you have done so, how do to cultivate a diverse environment where everyone feels listened to and valued? The Media Diversity Institute has five recommendations to address this.
Identify Your Problem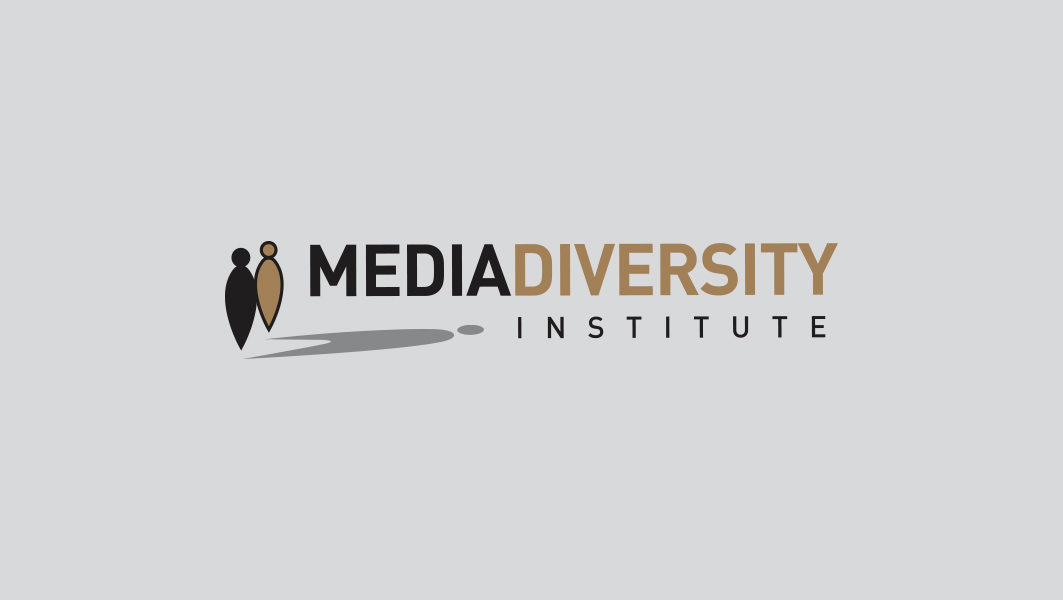 You're still much more likely to be a journalist if you're a white male, but why? Every organisation has its own problems with recruitment and it is important to reflect the organisation's hiring practices to better understand its blind spots. First, audit your backlog to reflect on what perspectives are lacking, and how the organisation can better cover those bases through editorial connections and community engagement. Speak to local councils, charities and civil society organisations to see if they see themselves accurately and respectfully represented in your publication—if they have criticism, reflect on how you can make meaningful changes.
Newsroom Diversity Means Diversity of Decisionmakers
Leaderships in newsrooms are overwhelmingly white, which has been suggested to have caused major diversity gaffes in recent years such as the BBC using footage of basketball player LeBron James on a report on Kobe Bryant's death. Inclusivity training should be required minimum, addressing the unconscious bias that leads to these mistakes, and the importance on a long-term focus on diversity and inclusivity at all levels of the news-making process.
While many news outlets have been hiring more and more journalists of colour (a welcome step forward), they are still far less likely to be in an editorial or decision-making role than their white counterparts. It takes a range of different backgrounds and viewpoints to accurately understand the world, and an editorial staff is no exception.
A Pitch Is A Perspective
Editors receive pitches from reporters all the time, and having a pitch rejected is something all journalists can relate to. But anyone in a commissioning role need to give all reporters the chance to explain why their story matters and understand that their own unconscious bias could shape what stories they see as important.
BAME journalists are leaving the industry because their suggestions for the news agenda and for new narratives are being completely side-line," said British journalist and academic Marverine Cole, pointing out that it is difficult to get her students excited about a career in journalism when she knows that so much structural racism awaits them.
Listening to journalists reasoning on why a pitch is important to them could open your publication to a whole new perspective, and gain respect from different audiences.
Diversity Statements Are Meaningless Without Action
Without action, a diversity statement is no more than tokenism.
Consult with employees from different backgrounds and diversity-focused organisations to establish more inclusive policies, and a collection of resources for staff members hoping to educate themselves, and produce better, more thoughtful journalism.
If diversity and inclusion are not prioritized, unconscious bias can permeate the newsroom, unfairly alienating journalists of colour. One example of this is when BBC journalist Naga Munchetty bravely shared that her experiences of being told to "go home," were absolutely embedded in racism—a personal confession that many of her viewers could relate to, but almost lost her a job nevertheless.
To this end, Columbia Journalism Review has repeatedly advised media outlets to call racism out for what it is, instead of avoiding any accusation. Racist, or otherwise prejudiced journalism can also be manifest through images that are selected, or headlines placed on a piece, a topic MDI has reported on in the past.
Defining appropriate language, and creating procedures which check if images used are suitable before posting can make a big difference the culture of an organisation, and its editorial output. There are already new, evolving examples: Seattle Times created a Guideline for Inclusive Journalism and many UK outlets have adopted the Samaritans Media Guidelines for Suicide Reporting to name two.
Own Failures, Apologize, and Work To Do Better
Few newsrooms actually report their diversity numbers—a metric that can inform journalists of colour whether or not a publication will be an environment where they are likely to get a promotion, or if there is a larger diversity problem that they should be aware of before signing a contract.
Tracking these numbers has become the job of a variety of research organisations and non-profits, but news organisations would benefit from seeing these metrics as well, to see where they can improve, make the changes to take diversity seriously, and see the results.
It is also important to acknowledge that majority white newsrooms have been a hostile environment for journalists of colour in the past, and work to make the meaningful changes—such as ensuring equal pay, opportunities for promotions that will make a newsroom organically move to being a more diverse environment.
What do you think newsrooms need to do to ensure more diversity? Let us know on Twitter @MDI_UK or Instagram @mediadiversityinstitute.