By Anmol Irfan
Recently a version of desi bingo on Pakistani Twitter went viral when it called out Pakistani literature for relying on tokenistic imagery such as mangos, chambeli flowers and terrorists to gain popularity amidst global readership. What started off as a fun jest became a much deeper conversation on the extent to which Pakistani writers rely on these very images – that to some extent are so overused they seem almost tokenistic – to put their own stories on paper. British-Pakistani author Sairish Hussain, in an interview with Perspective Magazine said that one of the things she was persistent on was the way in which the cover of her debut novel, The Family Tree, was designed. The book follows a British Pakistani family in the north of the UK who deal with mental health, loss and self exploration. She did not want mangoes on the cover because they had nothing to do with the story and felt she had to make it a point to her publishers to choose separate imagery because of how often similar imagery is used in Pakistani literature regardless of the content of the book itself. To use that kind of imagery would be to play into tropes that all Pakistan related stories need to have certain imagery to be successful. But what about the Pakistani writers who write about the fields of Punjab where mangoes abound? Is their writing about mangoes still stereotypical even when it's part of their everyday lives?
The problem is not about the mangoes though. It is about who gets to decide what goes into a good book, and who writes that good book. Even during our childhood, we are fed certain narratives that pertain to certain communities. Winsome Duncan, Book Confidence Coach and founder of Peaches Publications believes that children's literature needs to be relevant and inclusive across communities. This is why she created the Look Like Me book challenge, which launched its first book The Popcorn House as a collaborative project written by a group of young children aged 7-12 from minority ethnic backgrounds. But even such efforts are individual ones and Duncan says that there is little support from the larger publishing communities to explore narratives as opposed to thinking about creating any characters of colour is enough.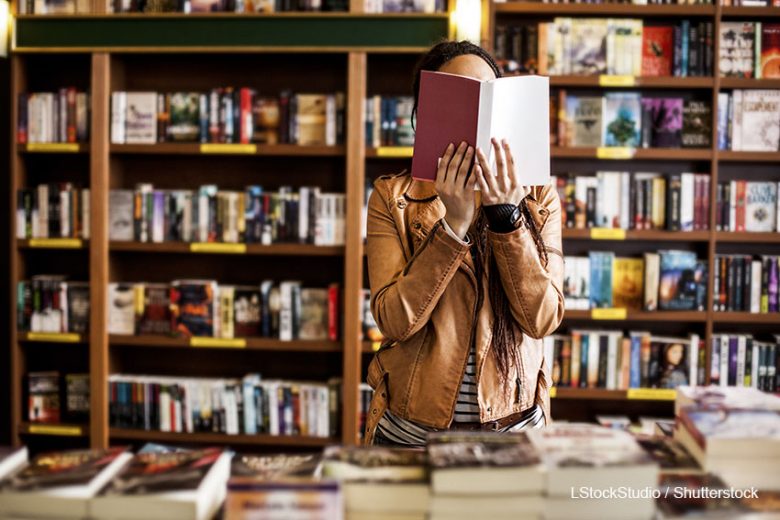 For so long, publishing has been centered in the US and the UK, with little focus or credit given to writers of colour, or those outside those countries and while diversity may be the new favourite social media trend, it is hard to really commit to accurate representation when global voices do not get a chance. Safinah Danish Elahi who is the founder of Reverie Publishers and an author, says that she is too aware of what it takes to put out a story that does not conform to the global narrative. Pakistani writers dependence on the Indian publishing industry where the big names like Penguin Random House and Simon and Schuster amongst others were situated meant the Pakistani publishing industry never developed because they would look for publishers across the border. After the conflict in Kashmir in 2019 when the trade ban between the two countries was imposed a sudden vacuum was created that no one knew how to fill.
"With our local industry never really setting out to be established and writers getting very little representation in global publishing, writers in Pakistan found reaching out to publishers a very daunting task. As it is, we have a very small English reading audience, it's safe to say there is little money in it. A society is known for its ideas, Reverie Publishers aims to convert ideas into stories," says Safinah Danish Elahi.
When she talks about converting ideas, she is talking about the thoughts and lives of every day citizens and not the capitalization of a few set stories – that revolve around terrorism, "exotic" landscapes, gender oppression and violence – that Pakistan has become known for.
Elahi believes that systemic change is needed within publishing to truly open it up to a global audience.
"Have a quota for good stories which do not fall under said genres or ethnic groups. Be okay with different stylistic elements being used in a manuscript, not just what is dictated by mainstream publishing houses. Language has changed over the years so has book formatting. It is important to let creative liberty be provided to writers in both local and global publishing, for voices to be original and innovative. Otherwise some riveting stories will remain untold," she adds.
Halfway across the world, Nigeria's publishing industry suffered a similar death after the 70s, says Kelechi Njoku, Senior editor at Kachifo Publishers in Lagos, but there are attempts at a revival amidst a growing realisation that non-western communities and cultures need to start championing their own voices.
"It became important that the stories we tell would be stories that are decidedly and specifically African to counter the western narratives we hear and speak of in this space," he says, adding that "until we start promoting our own narratives, it is a sad unfortunate truth that mainstream publishing will not because all societies, including the western world that writers often so heavily rely on, will look out for themselves first".
Both Reverie and Kachifo publish different forms of literature. Their goal is to extend support within their own communities so that they no longer rely on white western publishing and editors. Real change in the global south publishing industry will come once it receives support and trust from their communities. However, as long as the global south depends on a select few Western publishing houses, change can only be tokenistic at best.
The effort to really open channels to publishing also goes beyond the types of stories put out there. Duncan started her career as a Book Confidence Coach because she felt that there was a lack of understanding and accessibility within minority ethnic communities on how to really turn writing into a career.
"Books are not singular. Books can create multiple income streams," she tells MDI UK.
Breaking these chains that bind everyone to a select few, helping them monetise their own careers and be independent is the only way to break the system.
As Duncan likes to say, "It's not about changing the narrative, I like to say I'm DISRUPTING the narrative."
---
Photo Credit: LStockStudio / Shutterstock