By Saba Chaudhary
@SaBa_Ch
Online abuse affects journalists in myriad ways. In the absence of digital safety and inequality, a lot of journalists face threats, harassment, and hate. Despite becoming victims of polarized debates, and receiving unpleasant and intimidating comments, journalists are pushing the boundaries.
Facebook's recent scandal and its failure to regulate hate content is telling of the impact it has to diversity online. Although, tech companies are to blame for unregulated hate, governments are to blame as well. For example a recent research paper by the Observer Research Foundation looked at the situation in India: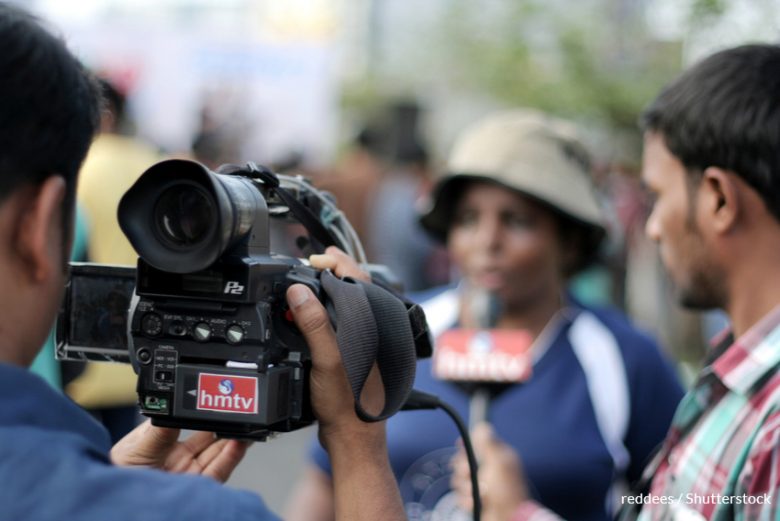 "In India, social media platforms are not liable under any rules or regulations. They function under a regulatory vacuum and are not bound by any industry regulatory standards for the functions they dispense. None of existing news agency regulations, consumer protection laws, data privacy or other traditional sectoral regulations apply to these intermediaries. The bigger the platform, the less resources are available for user redressal against online harms."
The situation in the Global South is even worse and journalists often find themselves in the centre of controversies.  From threats to censorship and hate, from bullying to cyber attacks, journalists face it all. Freedom of expression is a basic human right, which gives people a right to express their views and thoughts, but journalists come under attack for expressing their thoughts or criticizing strict government policies. These threats are more prevalent for people of color and women. 
In June, an investigation was opened into Rana Ayyub, one of India's most prominent journalsts, and other Muslim journalists after they tweeted a video showing a violent attack against a Muslim man. The authorities charged her of creating disharmony for sharing just a tweet.
In an article published by Time Magazine, Ayyub described the fear she felt daily following that incident.
India ranks 142 out of 180 on the World Press Freedom Index published by Reporters without Borders (RSF) as the Government of Nerendra Modi gain more and more control on the country's media. According to RSF:
"The coordinated hate campaigns waged on social networks against journalists who dare to speak or write about subjects that annoy Hindutva followers are terrifying and include calls for the journalists concerned to be murdered. The campaigns are particularly violent when the targets are women."
Beatrice Louis, is a legal professional and a writer on human rights and technology from India. She often writes on women's issues, feminism and sexual violence which has led to online abuse.
"I ignore abuse after sharing my writings on social media but I also save it for posterity to make a point about the trends in society, and how people, especially men, feel emboldened to behave," she tells Media Diversity Institute.
Beatrice points out that all kinds of people get abused but the type of abuse varies.
"Women will get extreme sexualized threats. Men will be insulted for their intelligence, women will be dissected and taken apart sexually. Minorities – like black people, Muslims, lower castes will receive the abuse that's known to have been a part of their historical oppressions – as stupid, victimhood peddlers, barbarians, backwards," she says.
"Unfortunately at this moment I don't see much that can be done. For credibility, journalism has to be open – that same openness will mean they're vulnerable. She hopes comment forums can be moderated better and the best way out of course is accountability. While anonymity on social media is valuable for various reasons, that anonymity should be stripped for abusive accounts," she continues.
The situation is not better in other regions of South Asia. Pakistan ranks 145 in RSF's index and similarly to India is not a safe place for journalists and once again women journalists are at the centre of these attacks. According to RSF:
"After reining in the traditional media, the establishment has set about purging the Internet and social media of content not to its liking. To that end, the government is trying to step up online "regulation," by which it clearly means censorship. A new phenomenon is emerging – cyber-harassment campaigns by pro-government or pro-military trolls against journalists, especially women journalists."

"I get some obnoxious responses for sharing my ideas, mostly related to feminism,  but I don't self-censor myself because I do try to be mindful of where I want to engage and where I don't. Social media has changed a lot since I first started using it, so we have to adapt and be more mindful of how we use it," journalist, author and opinion writer Bina Shah told Media Diversity Institute.  
She stresses out, Journalists get accused mostly for voicing their opinions and of being anti-state.
"Women get more online abuse and salacious accusations than men do. And journalists get accused of being paid by the US to write pieces that are against the ruling political parties or that show a bad image of their countries," She says.
Online harassment over one's tweets and articles means journalists end up self censoring themselves and often delete their social media accounts. "As an editor, while I select news items and articles for publication, one of the concerns is that our work should not lead to another cycle of abuse on social media. Such abusive campaigns have become so frequent that I had to disable my notifications on Twitter, which means I am not able to see even the feedback I receive". Journalist and editor Ailia Zehra, who is based in Pakistan told Media Diversity institute.
"It is easier for them to attack women journalists because character assassination campaigns are a tool to silence women," Ailia adds.
In countries with authoritarian regimes journalism is one of the first professions to be targeted. Such actions could further impact human rights and consequently diversity within societies. At the same time the lack of accountability for social media companies amplifies the dangers journalists face and potentially leads them to silencing.
Moreover as Ailia describes
"Journalists who support rule of law are mostly the victims of such vilified campaigns. It is therefore need of a more diverse environment for them within media."
---
Photo Credits: reddees / Shutterstock