By Hannah Ajala
Critical race theory is a study and academic concept, founded in the U.S., with the core idea and belief that race is a social construct, and that racism is not merely the product of individual bias or prejudice, but also something embedded in policies, legal systems, and the media most certainly falls under that.
This theory, which was founded over forty years ago, includes the likes of pioneering names, like Kimberlé Crenshaw. Kimberlé is a law professor and central figure in the development of critical race theory, and said in an interview at The Conversation this year, that critical race theory "just says, let's pay attention to what has happened in this country, and how what has happened in this country is continuing to create differential outcomes. … Critical Race Theory … is more patriotic than those who are opposed to it because … we believe in the promises of equality. And we know we can't get there if we can't confront and talk honestly about inequality."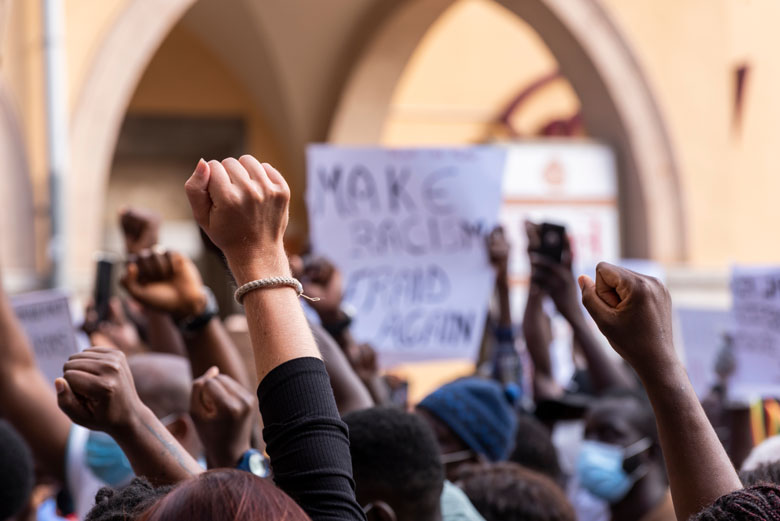 It seems as though there always has been an elephant in the room when challenging the continuous and sometimes monotonous framework of how systems look and work. Funnily enough, this can resonate with countless industries today — where the constant lack of diversity and inclusion — let's say in the media – can make one question whether the organisation ever really took diversity into account, OR, if many of these organisations were never really designed to be diverse in the first place.
Media Diversity Institute spoke with Professor Kevin Brown, who has been on the faculty of Indiana University Maurer School of Law since 1987. Professor Brown was an original participant in both the first Critical Race Theory Workshop held in Wisconsin in the U.S. in 1989, and the first People of Color Conference held in Chicago in 1991. For nearly 35 years his primary research interests are in the areas of race, law and education and the global impact of the African-American struggle. Brown has published over 80 articles or comments on issues such as critical race theory, school desegregation, affirmative action, African-American Immersion Schools, increasing school choice, and several more.
When Professor Kevin Brown started working on Critical Race Theory in 1989 there were many changes in the US society.
"When the Critical Race Theory began in 1989, we did have affirmative action in higher education, despite being in a colorblind era prior to that; an era which I still think lives today. The theory included a race conscious program, where you take account of race. Our Black students were getting into our selective colleges and universities with lower standardized test and lower grade point average than the white students. We also had desegregation, which was forced. So there was a conscious effort to take our kids into integrated schools. Other than those two major programs, race wasn't really used very often to benefit Blacks. So there wasn't a push or need by employers to 'need' Black people in their institutions and organisations.

In the same year, the Supreme Court had just issued an opinion that basically said to governments that you cannot create governmental contracts just for minority contractors. That became devastating for Black businesses because they depended on those governmental contracts because of the racism that existed in many organisations. The theory of that case could have been applied to colleges and universities," Professor Brown tells Media Diversity Institute.
He continues by sharing why decades later, topics like the Critical Race Theory, are still part of wider conversation today.
"The resurfacing of Critical Race Theory being spoken about a lot right now, is due to it being under attack. Journalists and media operators are publicising this as a story. I recall this starting before the 2020 U.S. elections, when former president Donald Trump issued an executive order that banned any diversity training that made reference to Critical Race Theory. Clearly, he was doing that as a rallying cry to his base to come out, to support him in the election. There was a shock because if you're doing diversity training, you're almost by definition, embodying concepts and learnings from Critical Race Theory, because that's what Critical Race Theory is saying – that there are multiple perspectives. As African-Americans, we will have a different perspective on reality. If you're doing diversity training, you're trying to make that point to the people in your company. So there was a time during that period where many people just didn't know what to do.

But from the standpoint of Critical Race Theory, the concern was out there, right? You have this executive order which led to more people thinking about it. And then it starts to translate into this being taught in our schools, where students from a certain age learn the roots of Critical Race Theory, and I guess some of that material is what the white parents were pushing back on, because it does in fact include notions of white privilege which will make them feel uncomfortable," Professor Brown says.
You can't help but wonder and think how teaching topics like these in school – would perhaps contribute strongly towards building a less racially injustice world. Almost like how former students would say they wish they were taught more of the important fundamentals in life, like financial literacy, as it would have made a big difference in their lives as an adult. Could we also say the same about Critical Race Theory?
On 18 August, news from the UK revealed that the new Society of Editors boss Dawn Alford has shared how "determined" she is to "lead from the front" in order to make UK newsrooms more diverse.
Statements like this from senior people in the media and journalism industry – are so important. It works as a way of dismantling the structures put in place that have been embedded in this industry for so long. Alford began her executive director role in July, stating that she is "focused on making it a priority to listen and understand" the long road ahead for making spaces more diverse.
Critical Race Theory increases the chances of discussions on diversity and inclusion in predominantly white work spaces. If it was recognised globally, education and training on it were made mandatory, if taken seriously and strongly, diversity and inclusion in work environments would have been a much more rapid process. There remains deep denial that a majority of media organisations are institutionally racist, and the sooner these truths are accepted and new structures are built to break these traditions, the better. Hopefully this theory won't be seen by others as a thing from the past, but rather an advantage for the future.
---
Photo Credits: AleFron/Shutterstock