Audiences were warned by artists and journalists not to stay silent when freedoms are under threat and encouraged to be proactive in tackling polarization and divisions in society at a public event in Warsaw, Poland, on 11 May.
The warnings came during the event, 'Breaking Down Walls: Artists, freedom and social cohesion' organized by the Faculty of Journalism, Information and Book Studies at the University of Warsaw, in collaboration with the Media Diversity Institute Global and with the support of the Museum of Modern Art as part of the MEDIAdelcom project.
'Take action every time you see freedom of expression being threatened. Don't close your eyes when you see something wrong,' Hanna Azemsha, a TV journalist and reporter from Belarus, encouraged audiences.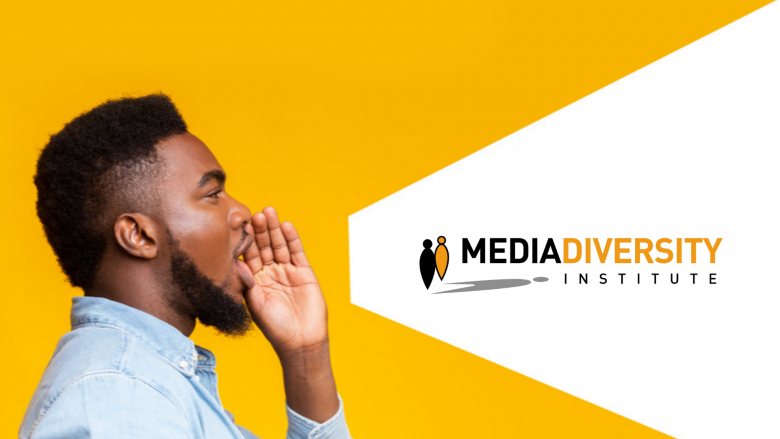 Shady Lady, a Polish drag queen, artist and activist, said polarization is the biggest issue facing society and the arts provide an avenue for connecting people.
To read more about the 'Breaking Down The Walls' click on the button below.
---
Media Diversity Institute Western Balkans Statement
On 3 May 2023 a 13-year-old boy opened fired on students and staff at Vladislav Ribnikar Elementary School in Belgrade, Serbia. The way that the country's media reported on the incident violated journalism ethical standards. On 3 May, Media Diversity Institute Western Balkans issued the following statement:
---
World Press Freedom Day 2023
This May was the 30th anniversary of the World Press Freedom Day. We joined UNESCO's campaign and shared this year's global message: "If everything is all right in the news, there is something wrong with journalism". Freedom of expression is at the heart of our work; without it, we cannot build a just & fair world for all. Without press freedom, there are simply no Human Rights.
---
Our News!
Don't miss out on MEDIAdelcom's podcast produced by Media Diversity Institute which explores deliberative communication through interviews with experts. Listen and subscribe on Spotify, Apple Podcasts and YouTube!
On 12 May we collaborated with the European Network on Religion and Belief for an online event which explored the background and roots of anti-Albanian racism. The event is part of a series and the next one is going to take place on 8 June, so make sure you follow us on social media for the registration link!
Our Editorial Officer and journalist Hannah Ajala took part at this year's Perugia Journalism Festival where she spoke about how Africans are redefining journalism. Read more here.
---
Get The Trolls Out! Is Going on a Break
We have a few updates from our project Get The Trolls Out (GTTO)!
GTTO is campaigning against the UK's inhumane migration bill. #GetTheBillOut is challenging anti-migrant narratives in the media in its Insta Live series. You can learn more about the campaign here and you can listen to the discussions on Get The Trolls Out! Instagram. Watch the latest Insta Live here.
The 'Action Against Hate' exhibition which took place in London on 2 March travelled to Budapest and Athens. You can view it virtually here.
In May we had the chance to meet with our partners during our annual meeting in Athens, Greece where we talked about new directions for the project.
GTTO will be back with new activities in the autumn so keep an eye on this space and on GTTO's newsletter for more updates and make sure you subscribe!
---