By Gopika Shaji Nair
Six months after the horrific murder of Sarah Everard by Met police officer Wayne Couzens, 28-year-old Sabina Nessa's body was found near a community center in Kidbrooke on 18 September. Public response was quick, with vigils held in different parts of the UK, and a spike in social media discourse around violent male behavior toward women in public spaces as well as behind closed doors. Amongst the many online conversations about women's safety, netizens were quick to notice news media's skewed focus on certain cases, such as the widespread and immediate attention that Sarah Everard's murder received as compared to that of Sabina Nessa's. The vastly different media treatment has been attributed to the difference in their racial background. #SayHerName was soon trending on Twitter, demanding mainstream media show the same level of outrage and investigation into Sabina's tragedy as they did with Sarah's.
Disproportionate media coverage is not uncommon, in fact it is so prevalent that late PBS anchor Gwen Ifill coined the term 'missing white woman syndrome' to explain news outlet's bias toward white, conventionally attractive, middle-class women, as compared to women of color, working class women or both, when reporting missing person's cases. This attitude is also applicable to assault, sexual harassment, and other violent attacks on women. In a country where adults of Black and mixed ethnicity are more likely to experience sexual assault, as reported by the Office for National Statistics, where the black community alone accounts for 14% of all cases in England and Wales despite only representing 3% of the entire UK population (figures from the national crime agency), mainstream media fails to reflect these numbers.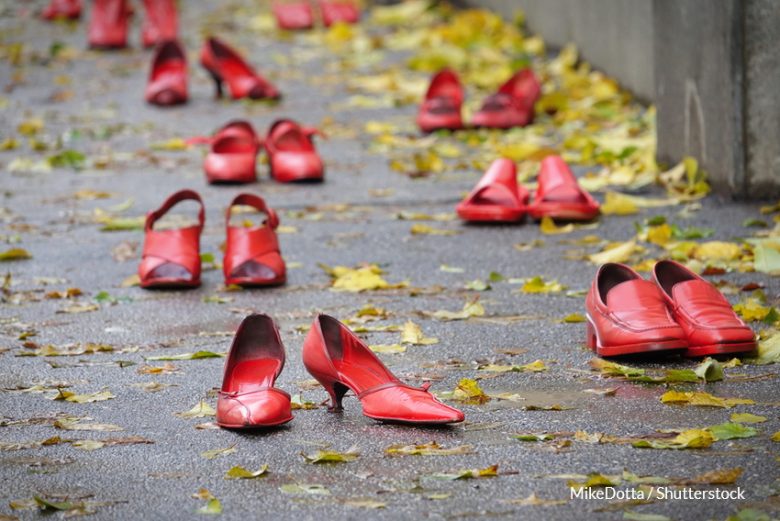 When asked about the reason behind media's preference for some stories over others, Alexandra Nowicka, president of the Feminist Law Society at the University of Westminster and a Doctoral Researcher in law and gender studies, spoke to MDI from an intersectional feminist perspective, "So many hideous crimes have happened over the last few years to non-white victims, and apart from few articles you won't even read about it unless you do your research. It's not something that sells well for media." The largely white populated demographic within UK's media houses, where 94% of staff were reported to be white in a 2016 study, also explains journalists' bias toward a certain narrative.
Alexandra also points out media's tendency to reinforce current societal stereotypes by continuing to perpetuate the same narrative through their reporting style. For example, she says, "if you are not a white girl – you are [considered] fierce, you are strong, you are aggressive- especially black girls, there is a stereotype, hence this does not sell well, because for both mass media and the society these are not real victims."
Similar opinions were shared by Yvonne Jewkes, a Criminology professor at University of Bath and author of Media and Crime, where she spoke to Cosmopolitan UK and admitted there "may be underlying issues around racism and misogyny" in Sabina's case, and that media is constantly looking for 'newsworthy' stories instead of ensuring equal coverage is given to all incidents'.
However, when we have disturbing statistics from the feminicide census showing an average of one woman killed every 3 days by a man, many argue the focus must be on the rampant violence against women at large, rather than playing 'the race card'. Alexandra agrees the issue at large is of men's brutality against women, but perhaps what we also need is a rather holistic critic of femicides, "it's more about emphasising the ones [communities] that need emphasising, those who don't have that platform and focus. The society is diverse, and we need this kind of analysis from a more nuanced racial perspective,"
Media bias requires constant internal checks and regulations to improve news reporting in a more accurate and sensitive manner. Although better media reporting may not contribute to a decrease in violence against women on the street, they do have an impact on victim perception amongst readers and public response.
"It's always victim blaming and the use of passive language. It was not the victim who was murdered, a man murdered her. You can manipulate facts so easily when you know what kind of language to use." Alexandra also suggests for more feminists as journalists to see progress in stories written about women, "they should get proper training on how to report it [news stories on femicides], and a focus on senior positions with more socially aware people appointed to senior positions. That's why we need diversity, inclusion and intersectionality in media, not just as fancy words to tick a box."
Sarah Everard and Sabina Nessa are not the only victims of a femicide this year, several media documented, and undocumented women have been brutally attacked by men. London Mayor Sadiq Khan announced violence against women and girls an 'epidemic' and is now calling for misogyny to be made into a hate crime. Although campaigners both online and on the ground, such as Reclaim the Streets, are organising petitions to ensure change on a legislative level and fighting to improve education and community action so that the streets of UK are safer space for women, mainstream media also has a role to play. Better representation, accurate facts, and diversity in the media is required to break disproportionate coverage and overcome racial bias.
---
Photo Credits: MikeDotta / Shutterstock