By: Linda A. Thompson
When a reporter asked Alison Bethel McKenzie if she could wear a "Black Lives Matter" T-shirt while out on assignment, and donate to a friend's fundraiser for the movement, McKenzie had to say no.
"It is unethical for journalists to take these sorts of stances on social media," McKenzie, the Director of the Corps Excellence at Report For America, a US-based programme that places journalists in local newsrooms to cover under covered issues and communities told Media Diversity Institute.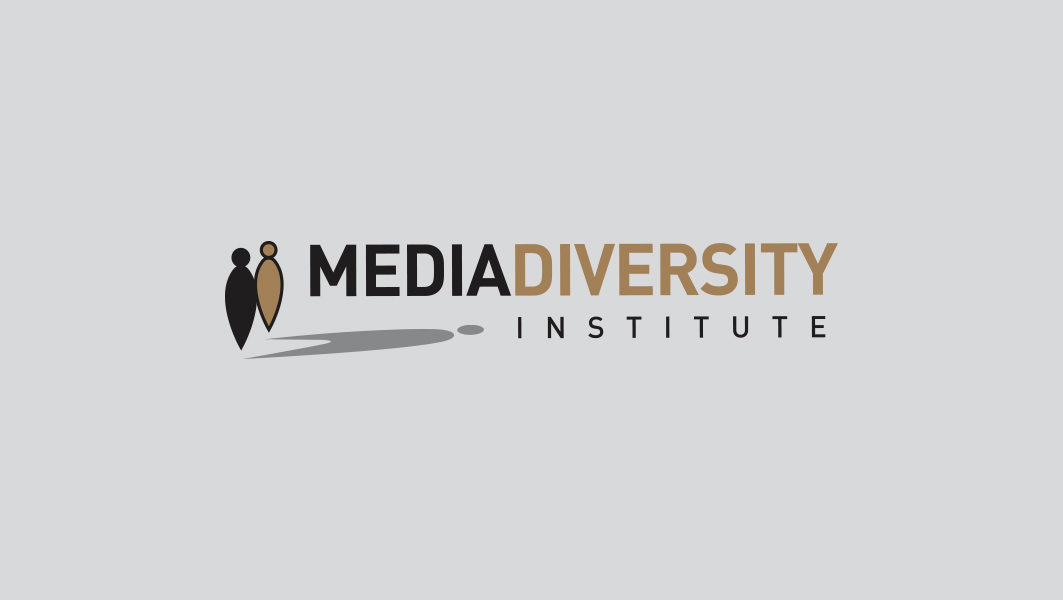 "It's not what we do – as much as people, particularly the younger generation, want it to be different," she continued. Along with her role at Report for America, she is also an advisor to the UK-based Ethical Journalism Network.
Many journalists of colour are struggling with the question of whether to speak out about the Black Lives Matter protests against police brutality and systemic racism that have unfurled across the globe. But traditional ethics rules have long prescribed that journalists keep their opinions to themselves; one donation, T-shirt, or Tweet could have major consequences for a journalist's career. It is a tension dryly captured in the title of an online panel debate recently organised by the L.A. chapter of the National Association of Hispanic Journalists: "How to Fight Racism and Not Get Fired from Your Newsroom."
Asked whether journalists should publicly speak out, P.E. Moskowitz, a New Orleans-based freelance journalist and co-founder of the Study Hall media workers' collective, acknowledges that doing so might indeed get you fired.
"I would never tell a journalist that that wouldn't happen, but that's just a decision people have to make," they said.
"I think, more and more, people are making that decision that hiding their politics and not fighting for what they believe in isn't worth the increasingly shitty journalism jobs that are available."
Beyond the threat of being fired, journalists might also be pulled from the stories they most want to tell. In one of the highest profile cases in the US, Pittsburgh Post-Gazette reporter Alexis Johnson was barred from covering the Black Lives Matter protests after editors said that a Tweet in which Johnson compared damages from a concert to those left by protests showed bias. Johnson has since filed a lawsuit against the paper, arguing racial discrimination.
Most newsrooms have ethical codes and social media guidelines prohibiting journalists from making public statements that express an opinion about issues they are covering. McKenzie argues that the decreased levels in trust in journalism around the world coupled with US president Donald Trump's constant attacks on journalists' integrity have made it more important than ever to continue upholding these rules.
"We're trying to save our profession, we're trying to make sure people understand thatwe're not biased," she said.
"So, allowing a reporter to just throw out the code of ethics and to do and say whatever is very detrimental to our business."
Still, the right not to be discriminated against is a fundamental right, one that's enshrined in many constitutions and international treaties. Is it fair to consider that a journalist who expresses support for racial justice is expressing a bias that can be likened to a partisan opinion?
"Being an anti-racist isn't an opinion," said Seada Nourhussen, the editor-in-chief of the Dutch OneWorld publication.
"There are some opinions that journalists don't at all get burned by," she says, pointing out that there is a double standard which allows journalists to reach a broad consensus about sexism or climate change. "But when it comes to subjects like racism there is much more this false idea that you can be pro or against it as a journalist."
But for Moskowitz whether or not public support for Black Lives Matter amounts to a personal opinion isn't the right question.
"You still have those beliefs; you're just not allowed to say them."
Although this tension is not new, it's usually negotiated quietly and privately with editors. Recently, it's started spilling into public view as journalists from underrepresented groups have advocated for their right to speak out without having their journalistic integrity challenged.
"You can't be neutral on a question of a black person's humanity or trans person's humanity," Moskowitz continues, noting that as journalists from minority groups are very slowly changing the make-up of all-white newsrooms, they are also forcing a reckoning with this central tenet of journalism, among others.
"It's been obvious to me for a while that unbiasedness is kind of bullshit. As a trans person, there's a debate raging over whether I am allowed to exist; or whether I'm sick and need help," Moskowitz says.
"So, should I have to be unbiased about that? And should you be unbiased about that?"
It's one of the reasons that in early June, Study Hall published a note on its editorial stance, one that described the idea of total journalistic neutrality as false.
"Because a lack of bias means you're privileging, you're giving equal weight to all these oppressive things that are happening, as you are to the people trying to fight those oppressive things," Moskowitz continues, explaining the logic behind the editorial policy.
According to Moskowitz, many younger and independent publications in the US are abandoning the idea of bias-free journalism. They predict that outlets, like the Washington Post, the New York Times and CNN, will eventually follow suit – even if it will probably be a while before they do.
But not all journalists feel the same. While Report for America's McKenzie recounted her own lived experiences with racism both on and off the job in a piece published on the Ms. website, she urges conflicted journalists to consider the bigger picture.
"My question to myself would be: we don't have enough people of colour out there covering this story. Am I going to give up my place to be able to put something on Twitter? Really?" she asks.
"What's most important is for you to be out there, covering the story, and getting back to us, and telling our stories that other people are not telling."
OneWorld, the Dutch publication overseen by Nourhussen, states explicitly in its manifest that their reporters may attend political protests and that rather than being without values, OneWorld stands for equality and against injustice. Nourhussen dismisses the suggestion that an anti-racist, pro-equality stance would preclude her reporters from critically covering a civil rights movement with racial justice at its heart, like Black Lives Matter.
"Just giving a hypothetical example, say, we were to find out that money donated to Black Lives Matter wasn't properly being used, we would cover that," she says, providing an example of why this wouldn't preclude them from critically reporting on the movement.
"This doesn't at all stand in the way of our normal journalistic principles."
Asked how journalists should navigate this question, Nourhussen points out that nothing happened after she became vocal on Twitter on issues like racism, sexism, homophobia and Islamophobia while still working as a salaried journalist. While she stresses that she doesn't want journalists who are explicitly anti-racist to be held to higher standards than those who aren't, she thinks that at the end of the day, the focus should be on the caliber of the work.
"I think that if the work that you do is of high quality, no-one can do anything, really," she concludes.