Pride Month is about acceptance, equality, celebrating the work of LGBTQI+ people, education in LGBTQI+ history and raising awareness of issues affecting the LGBTQI+ community. At Media Diversity Institute we stand with the LGBTQI+ community and we work internationally to encourage nuanced reporting on diversity. Highlighting LGBTQI+ issues is part of our work.
When Rebel Wilson announced on her Instagram profile that she is in a relationship with Ramona Arguma, she received waves of support globally. However, there was a darker side to the story when Sydney Morning Herald's Andrew Hornery complained of Wilson overtaking his revelation story by announcing the news herself. It turns out Rebel Wilson was forced to the revelation.
As Joseph Monaghan writes in his latest article for Media Diversity Institute, such incidents have a harrowing past.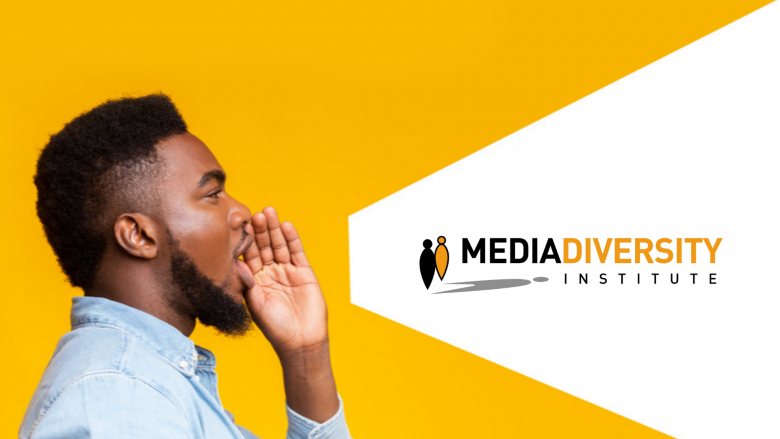 "These are the kind of social pressures that lead to queer people remaining in the closet for longer, fearing the challenges that may come with being an out queer person. It's important moving forward that these extra layers of complexities are acknowledged whenever we expect an LGBT person to reveal elements of their identity, whether within or outside the media sphere."
At Media Diversity Institute we want to highlight that such media practices should be avoided. The media should stand in support of the LGBTQI+ community, they should fight homophobia and hate in all its forms, and they should follow ethical standards of reporting without harming those involved.
We would also like to highlight a few resources related to Pride:
The New York Times moderated an interesting discussion on Twitter spaces: Corporate Support for LGBTQ Pride: Is It Sincere or Just Marketing? You can listen to it here.
The documentary TransMilitary documents the lives of four individuals (Senior Airman Logan Ireland, Corporal Laila Villanueva, Captain Jennifer Peace and First Lieutenant El Cook) in the US Military while fighting for their own rights. You can watch it here.
The Beyoncé Experience: Black, British and Breaking Boundaries documents the life of former police officer, Aaron Carty, who swapped his uniform for high heels to become a Beyonce drag act and an avid UK Black Pride campaigner. You can watch it here.
Our News
Media Diversity Institute's Executive Director, Milica Pesic, took part at the first pre-workshop of the 4th European Policy Dialogue Forum in Stockholm which addressed urban challenges to integration ahead of the European Policy Dialogue Forum. The pre-workshop was organised by the International Dialogue Centre (KAICIID), the Network for Dialogue, and the European Council of Religious Leaders (ECRL), with the support of the OSCE Office for Democratic Institutions and Human Rights (ODIHR). Milica discussed ways to think outside the box when it comes to social inclusion of migrants and refugees and presented our work through our project. You can read more here.
The work of Media Diversity Institute's project Get The Troll's Out! (GTTO) was presented on three occasions. In May, Marianna Karakoulaki, Media Diversity Institute's Communication Manager took part in the online TV show Nyimas Bantaba. You can watch the video in this link. The project's campaign officer, Madeleina Kay talked gave an interview to MediaTalks. You can read the interview (in Portuguese) in this link. Giulia Dessi, GTTO's Project Manager, represented Media Diversity Institute at the International Conference on Countering Hate Speech in Media. You can view the whole conference at this link.
On 27 May Media Diversity Institute – Western Balkans, through the project MLADI organised a final conference on which the "Recommendations for the development of diversity and ethics in media content for young people" were presented. The recommendations are available on this link and you can watch the whole event here.
Reporting Diversity Network 2.0 organised the webinar called "Legal action against hate speech" on 13-14 June in which participants could learnt of useful mechanisms that will help them combat hate speech.
GERIS Network members took part on an exchange visit to Morocco which focused on "Diversity through Education: Fostering pluralism and respect for diversity through education". The aim of the visit was to learn about how religious pluralism is managed in the local context. Participants to held interactive discussions with local stakeholders, explored local projects and learnt best practices.
During May, MAGIC held four workshops across Belgium for CSOs and representatives of Muslim communities which aimed at equipping participants with the skills and tools to identify and respond effectively to Islamophobia. For more information see here. Shada Islam, the EU Observer Magazine Editor and trainer of the MAGIC workshops for students, has shared her views on the importance of the MAGIC project in today's European Union, and the usefulness of the Report Diversity! Guidelines for journalists, produced in the framework of the project. You can watch her interview here.
MEDIADELCOM produced a new episode for the project's podcast series with a focus on deliberative communication and the way it deals with cancel culture. The episode hosted Media Diversity Institute's advisor and expert on extreme expressions, Prof Eric Heinze (Queen Mary University of London) who joined Lars Nord (Mid Sweden University) and Halliki Harro-Loit (University of Tartu) in a fruitful discussion. You can listen to the podcast here. To learn more about cancel culture you can read our series of expert interviews here.
With the support from Media Diversity Institute, Sourceable, alongside Accuracy Press Institute, organized a 5-day training in northern Syria from May 23 to May 27, 2022. The training focused on accurate investigative reporting. Other training partners included the Dart Center for Journalism and Trauma, TruePic, Columbia University's Data, Media, and Society Institute, the University of California Berkeley's Human Rights Center, and the Syrian Investigative Reporting for Accountability Journalism.
---
---